Whether you're just starting your wine journey or are WSET certified, one of the best ways to sharpen your palate is through the Wine Tasting Challenge.
The goal is to taste a new wine each week for 34 weeks to super-charge your wine smarts.
Complete The Wine Tasting Challenge
It's important to start with good tasting habits – keep a wine journal and take comprehensive notes. This challenge demands attention paid to choosing wines, so planning a list out in advance is a must.
Fortunately, we're taking out some of that complexity by offering you a list and the opportunity to join us and taste along!
---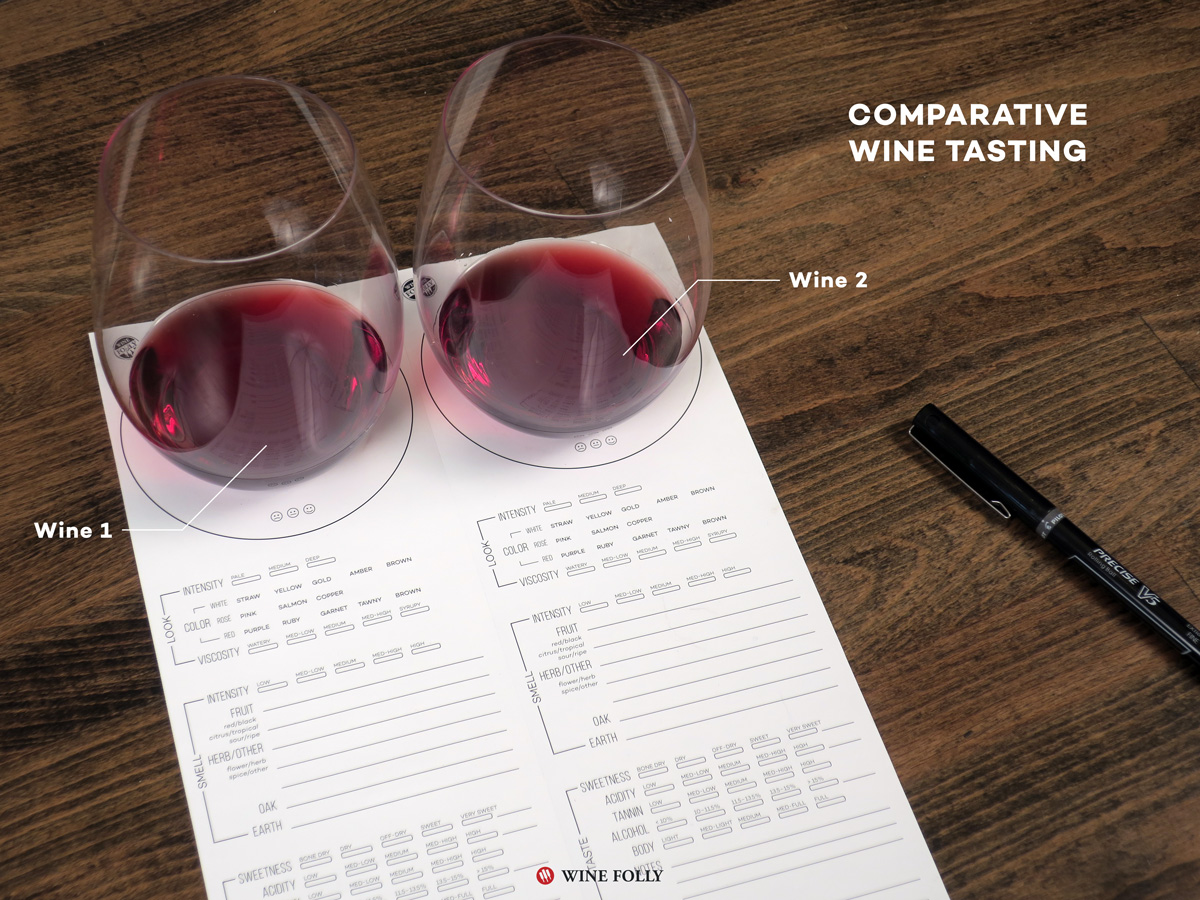 Get Ready To Taste The World
The Wine Tasting Challenge was designed to help expand your wine knowledge supported by the book Wine Folly: Magnum Edition, The Master Guide. It provides a wealth of information beyond what the challenge will teach you, but you can also choose to free-style and follow along week-by-week as we do the challenge.
How To Play
To work as closely to the spirit of the challenge as possible, we're going to follow these additional rules of thumb: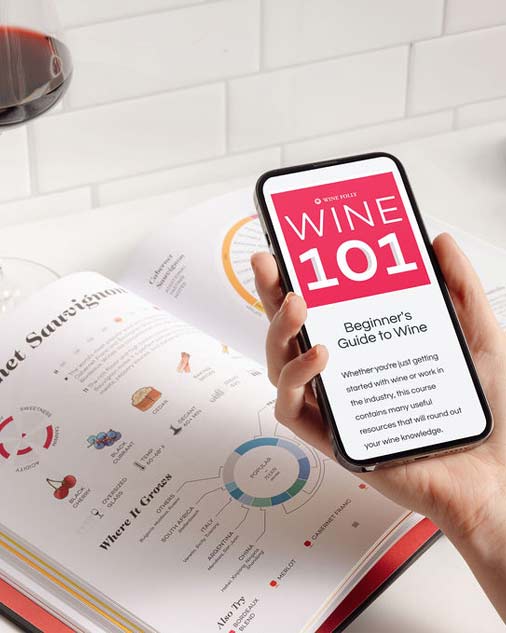 Buy the book, get a course.
Get the Wine 101 Course @ 75% OFF with the purchase of Wine Folly: Magnum Edition.
Shop Now
Accessible wines: we want to drink something that anyone with access to a local wine store or online wine store can buy.
No price tags higher than $30: we're looking for something accessible. No one should have to take out a second mortgage on their home to drink great wine!
Representative wines: we want to cover wines and grapes that are typical of their regions. Pinot Noir from Oregon, Gewürztraminer from Alsace, etc.
Follow the rules: we're going to follow the rules to the letter: 34 wines, 12 countries, 9 styles.
Have we already broken any of the rules?
Of course not… Well, okay, maybe one rule. We added an orange wine to the list as a full-bodied white wine. This might make some classification devotees cringe but we did it anyway!
---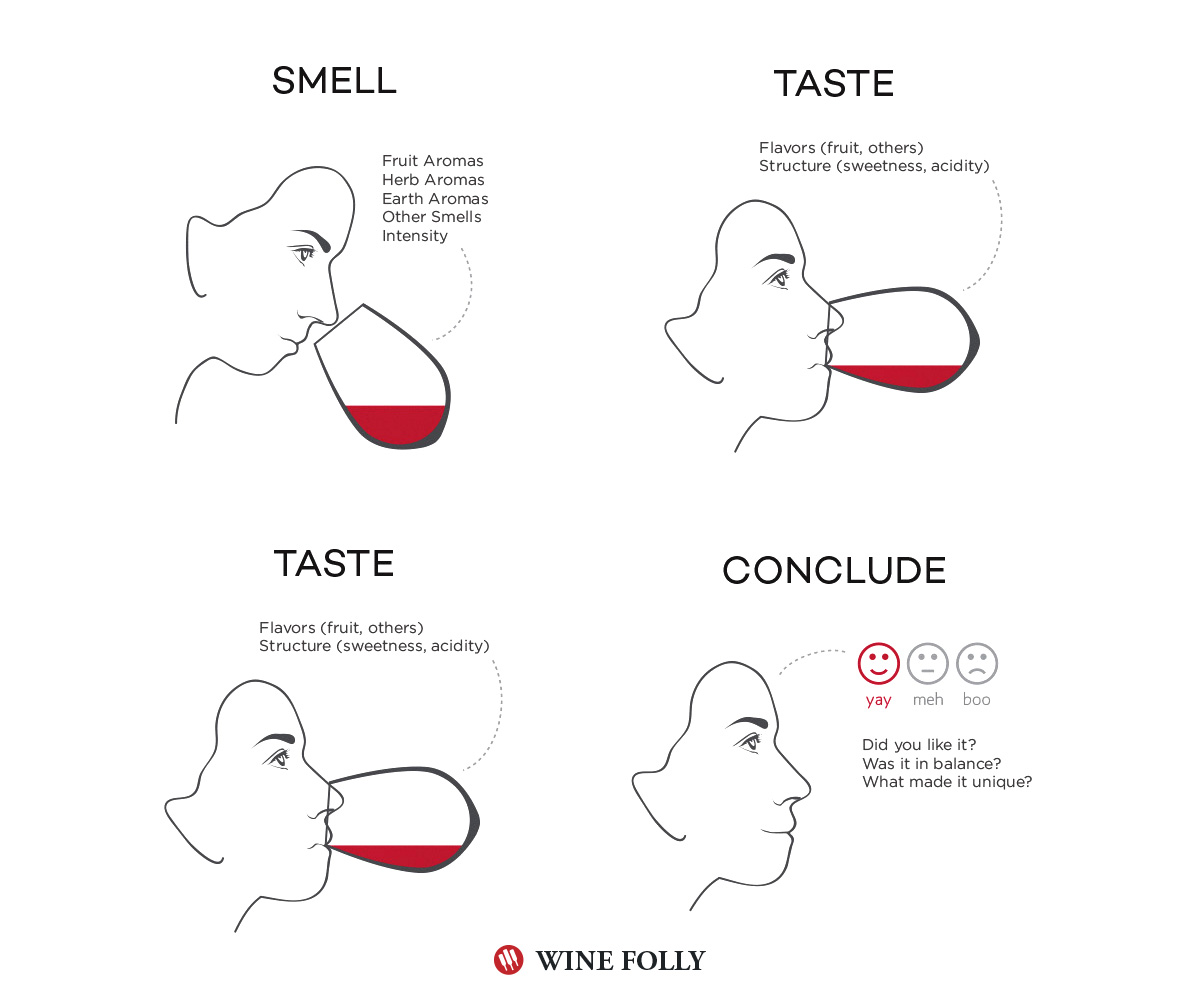 On Tasting
The 4-step tasting method will help you identify a wine's flavors and tastes more accurately. Taking great notes will get you to the finish line in style, we've found some methods for taking accurate and consistent tasting notes.
You'll learn faster and more completely by comparing wines side-by-side. If it's possible, try to conduct your tastings with 2–4 wines by style.
And finally – have fun! Enjoy the variations and quality you've got in your glass.
---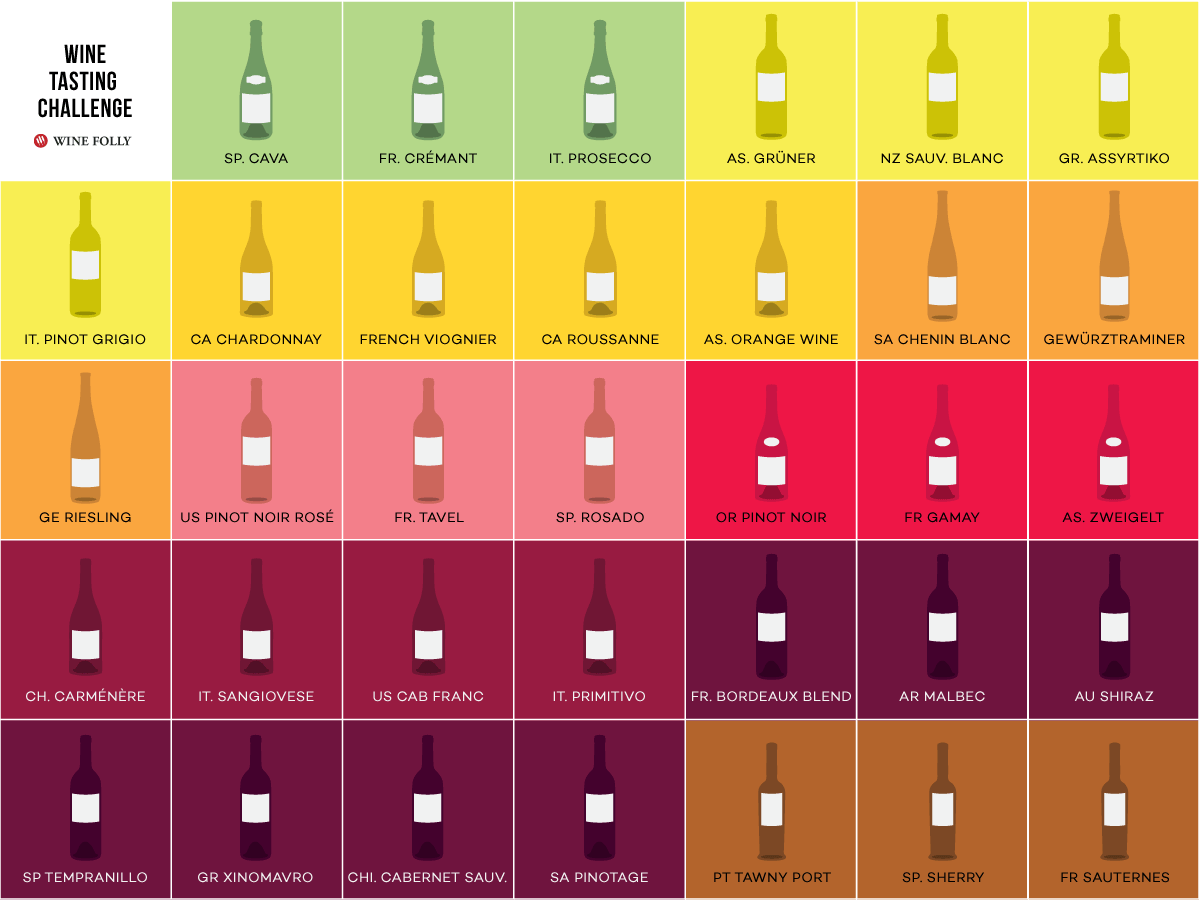 Weekly Tasting Notes
With each week and each wine tasting, the links in this list will grow until the magic number of 34 wines is reached.
Week 1: Spanish Cava
Week 2: French Beaujolais
Week 3: Italian Sangiovese (Chianti)
Week 4: German Riesling
Week 5: French Bordeaux Blend
Week 6: Oregon Pinot Noir
Week 7: New Zealand Sauvignon Blanc
Week 8: Argentinian Malbec
Week 9: California Chardonnay
Week 10: French Crémant
Week 11: Australian Shiraz
Week 12: US Pinot Noir Rosé
Week 13: Italian Pinot Grigio
Week 14: Chilean Carménère
Week 15: South African Chenin Blanc
Week 16: Spanish Tempranillo
Week 17: French Sauternes
Week 18: Austrian Grüner Veltliner
Week 19: Italian Primitivo
Week 20: Californian Roussanne Blend
Week 21: South African Pinotage
Week 22: Austrian Orange Wine
Week 23: French Tavel Rosé
Week 24: American Cabernet Franc
Week 25: Italian Prosecco
Week 26: Greek Xinomavro
Week 27: Spanish Dry Sherry
Week 28: French Viognier
Week 29: Austrian Zweigelt
Week 30: Portuguese Tawny Port
Week 31: Greek Assyrtiko
Week 32: French Gewürztraminer
Week 33: Spanish Rosado
Week 34: Chilean Cabernet Sauvignon
---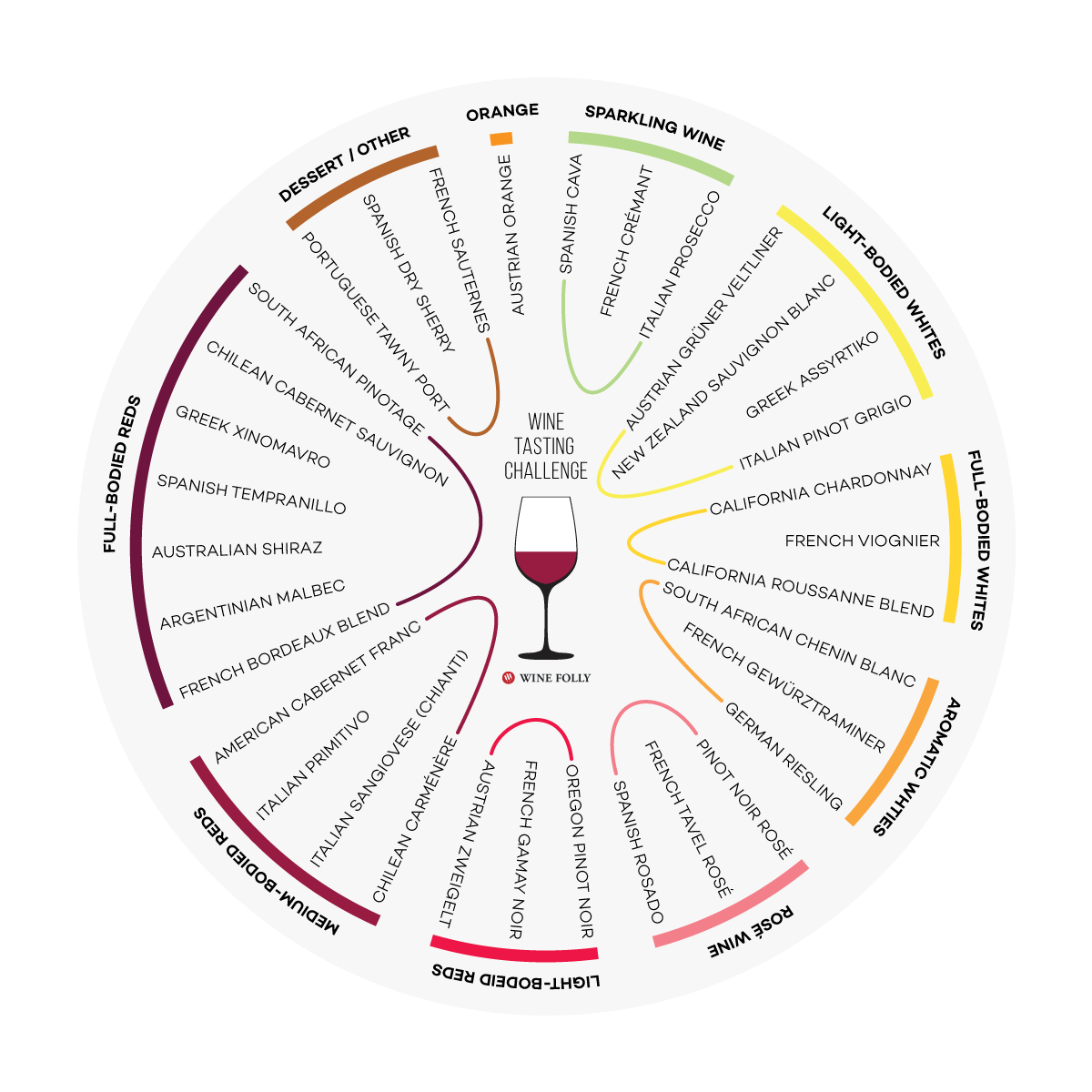 Complete Wine List
Sparkling Wine
Spanish Cava
French Crémant
Italian Prosecco
Light-Bodied White Wine
Austrian Grüner Veltliner
New Zealand Sauvignon Blanc
Greek Assyrtiko
Italian Pinot Grigio
Full-Bodied White Wine
Californian Chardonnay
French Viognier
Californian Roussanne Blend
Austrian Orange Wine
Aromatic White Wine
French Gewürztraminer
German Riesling
South African Chenin Blanc
Rosé Wine
US Pinot Noir Rosé
French Tavel Rosé
Spanish Rosado
Light-Bodied Red Wine
Oregon Pinot Noir
French Gamay (Beaujolais)
Austrian Zweigelt
Medium-Bodied Red Wine
American Cabernet Franc
Italian Sangiovese
Chilean Carménère
Italian Primitivo
Full-Bodied Red Wine
South African Pinotage
Chilean Cabernet Sauvignon
Greek Xinomavro
Spanish Tempranillo
Australian Shiraz
Argentinian Malbec
French Bordeaux Blend
Dessert Wine / Other
Portuguese Tawny Port
Spanish dry Sherry (Fino or Amontillado)
French Sauternes
---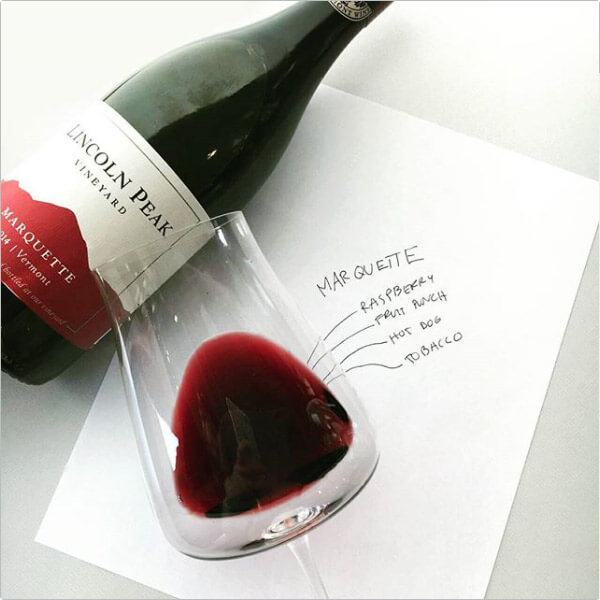 Join on Social Media
Was there ever a better time to learn more about wine? Not really!
New tasting articles post each Wednesday, so feel free to join in and post your tasting notes of your own wine selections. Use the hashtag #34Wines34Weeks for a chance to get featured.