Spain, Outside the Box
Let's take a look beyond Spain's most popular grape, Tempranillo, to several unsung varieties that are well worthy of your drinking budget. While known for red wines, Spain has some of the world's best sparkling, white, and rosé wines too!
Wine Quiz
Which region is renowned for producing top-tier Godello wines?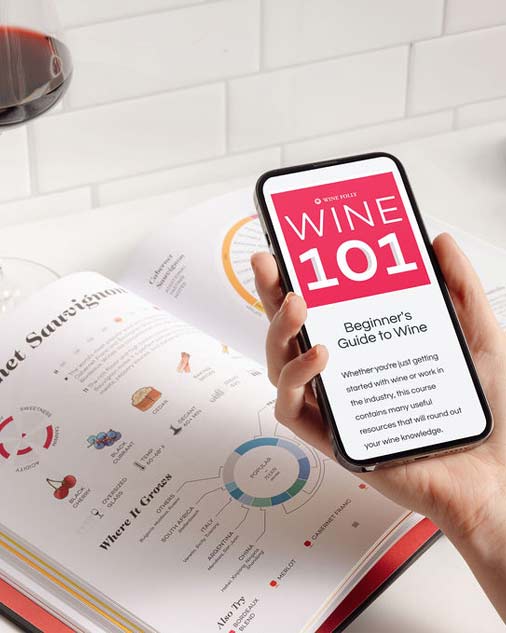 Buy the book, get a course.
Get the Wine 101 Course @ 75% OFF with the purchase of Wine Folly: Magnum Edition.
Shop Now
Burgundy
Rioja
Valdeorras
Jerez
Scroll down to find out!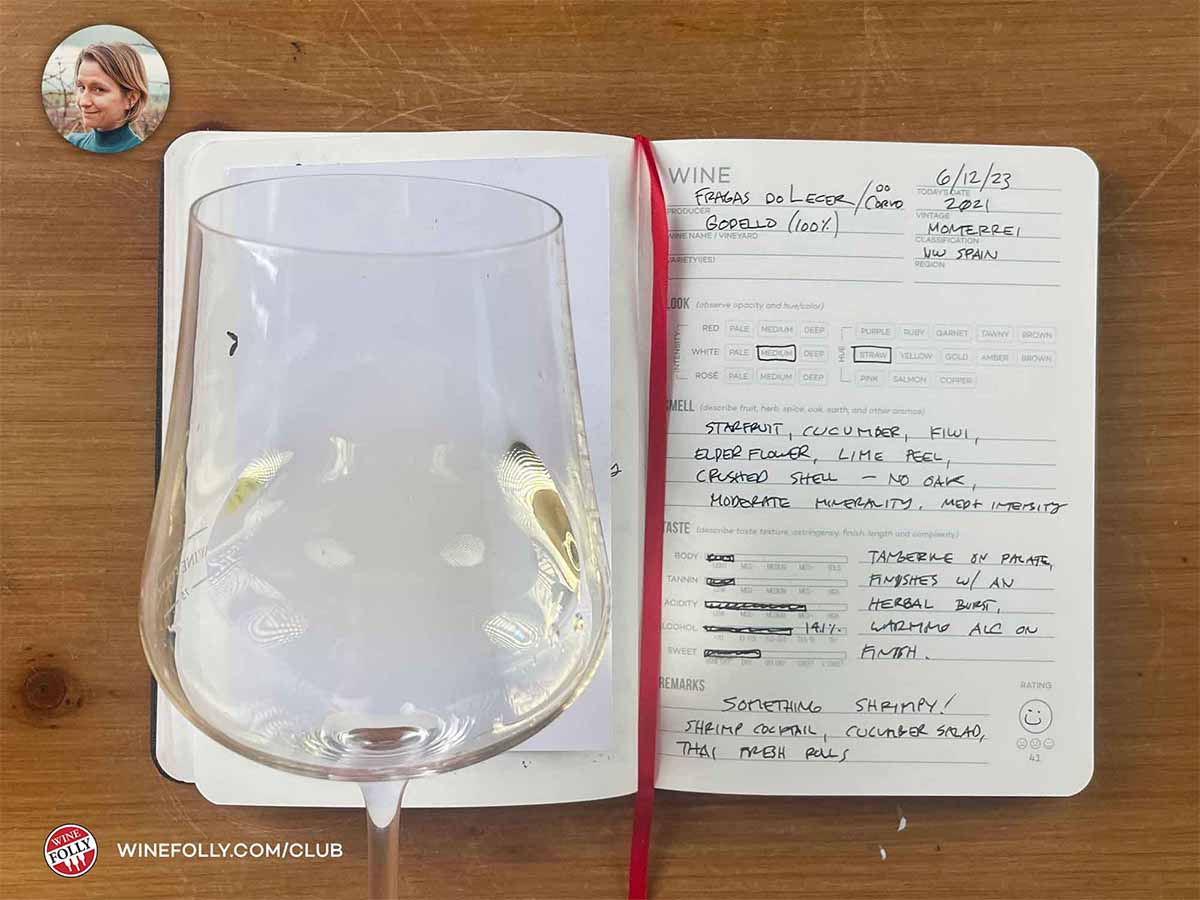 Zero to Hero
Get this: Godello was almost extinct a few decades ago but now this Spanish native is stealing the spotlight with its complex, full-bodied white wines that have been compared to White Burgundy.

Spanish Chablis?
Godello, a little-known white Spanish grape, grows almost exclusively in Northwest Spain. Many have likened it to White Burgundy. Check out the video to learn more!

The Rain in Spain
The rain in Spain falls mainly… in Galicia. The North-West is cooler and wetter than the rest of the country, ensuring grapes, like Godello, have laser sharp acidity and fresh fruit flavors.
Wine Quiz Answer
Answer – #3: Valdeorras
Valdeorras, located in Galicia in northwestern Spain, is best known for its exceptional Godello wines, a white grape variety that has become increasingly popular for its rich, full-bodied wines with subtle minerality.