Life is too short to drink bad wine.
We believe a wine club should offer wines that not only expand your knowledge but also give you a benchmark for quality. This is the guiding principle behind the Wine Folly Wine Club.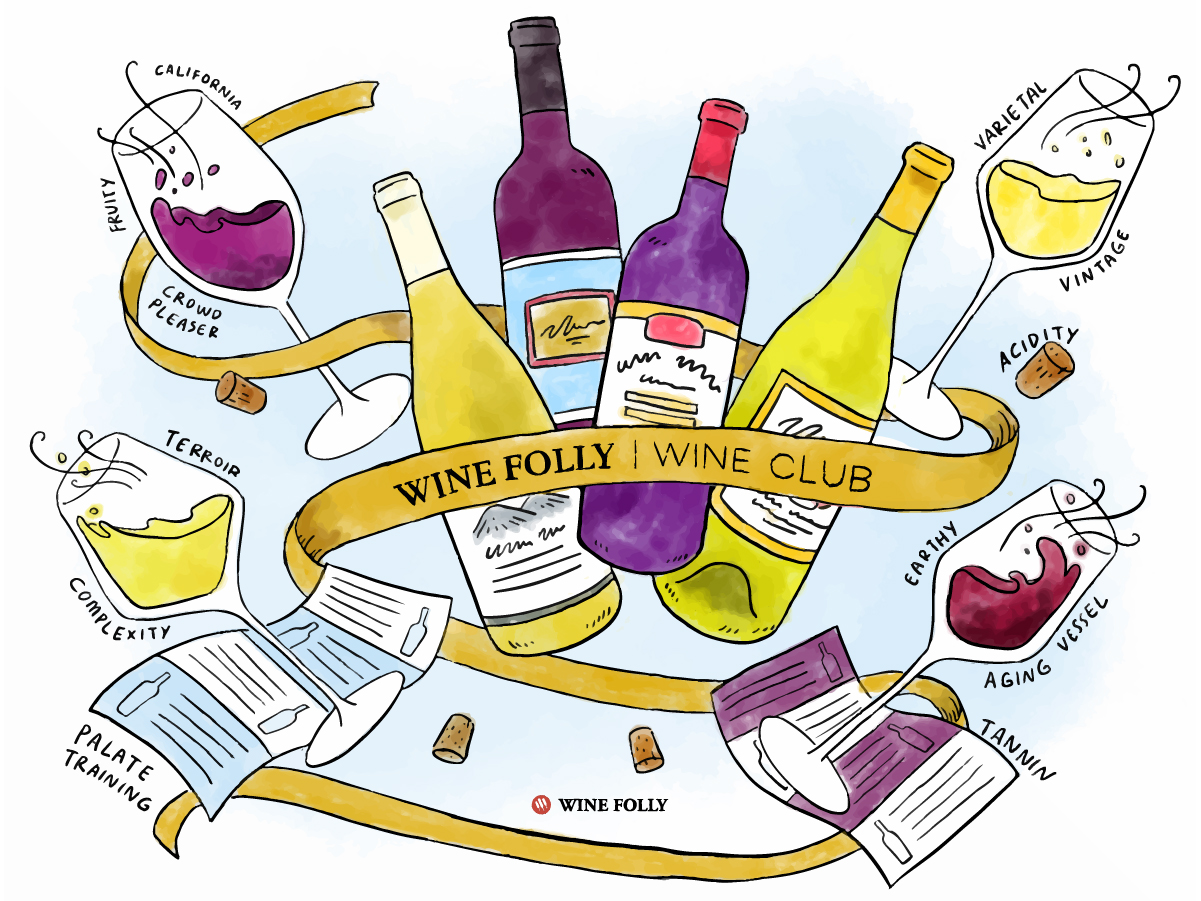 Expand your palate tasting benchmark wines
Practice tasting wine like a pro
Build your wine tasting repertoire with great quality wines
Develop the know-how to find great wines on your own
Draw on deep knowledge from experienced wine pros
---
Four Incredible Wines Delivered Every Two Months
Each shipment includes four expertly-curated bottles that explore a foundational topic in wine. You'll be improving your wine knowledge while experiencing new and delicious wines. Each wine is rigorously selected by a panel of tasters; we look for top-notch wines that overdeliver for the price.
Shipment Theme Examples
We survey some of the boldest of the bold red wine varieties. Try incredible wines made from rare, under-the-radar varietals.

Find your wine style in a single variety through 4 different winemaking methods.

Lets find out how winemaking methods including using oak barrels, concrete, and stainless steel create amazing wines. Learn to taste the difference

Famous Wine Blends

There's magic in blending and certain grape varieties work well with others. Let's explore the classic wine blends and how they taste from around the world.
👍 Well thought out, easy to follow, great material and very well presented. We had the best evening with friends taking the course trying wines and great discussions about wine. The course was packed full of great information and we already have plans to do it again! Thanks!
Mandy U.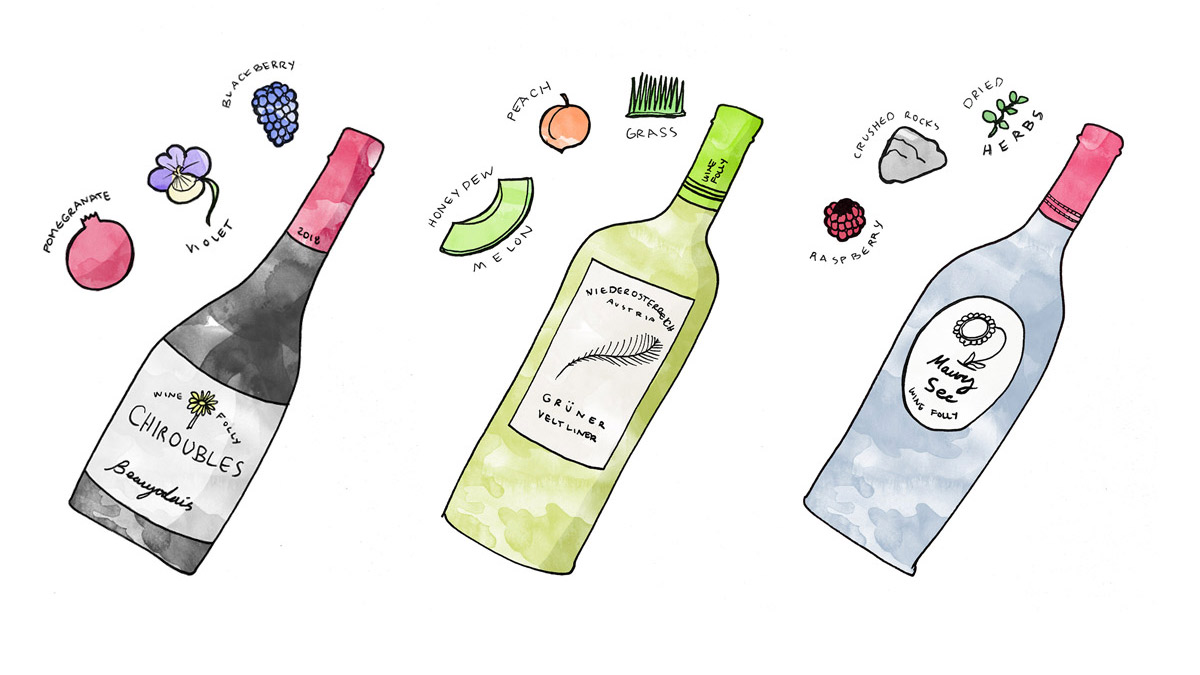 Wine Club is Live!
$120 per shipment. 4 bottles. 6x per year.
The first wine club shipment began in May 2021. The club is open to US residents and shipping is included. Space is limited and once you're in, you're in!
This club was created in partnership between Wine Folly and Wine Access in Napa, California.
This is too awesome, and you need to be in the next club shipment for sure? No problem.
Signing up with Wine Access guarantees your spot. Head over and sign up with a credit card to make sure you're getting the next club shipment.
---
Not quite ready, but you'd like to know when there's more space?
Subscribe to our waitlist, we'll let you know about the next open shipment. But they sell out quick, so jump on them fast when you see our email!
---
Your Wine Club Curators

Madeline Puckette
Madeline Puckette is a winner of the International Wine and Spirit Competition "Wine Communicator of the Year," a James Beard award-winning author, and the co-founder of Wine Folly. Madeline creates the wine club's curriculum goals and helps select each shipment's wines.
---

Vanessa Conlin
Vanessa Conlin is a Master of Wine and Head of Wine at Wine Access. Vanessa offers exceptional guidance in the tasting videos provided with each shipment. She also sources interesting wines around the world to offer the club.
---

Wine Access Team
Wine Access is a US-based wine retailer that has an incredibly knowledgeable, credentialed, and humble wine curatorial team. The brand focuses on quality (not quantity) through expert curation, storytelling, and perfect provenance as well as offering a satisfaction guarantee to their customers.
---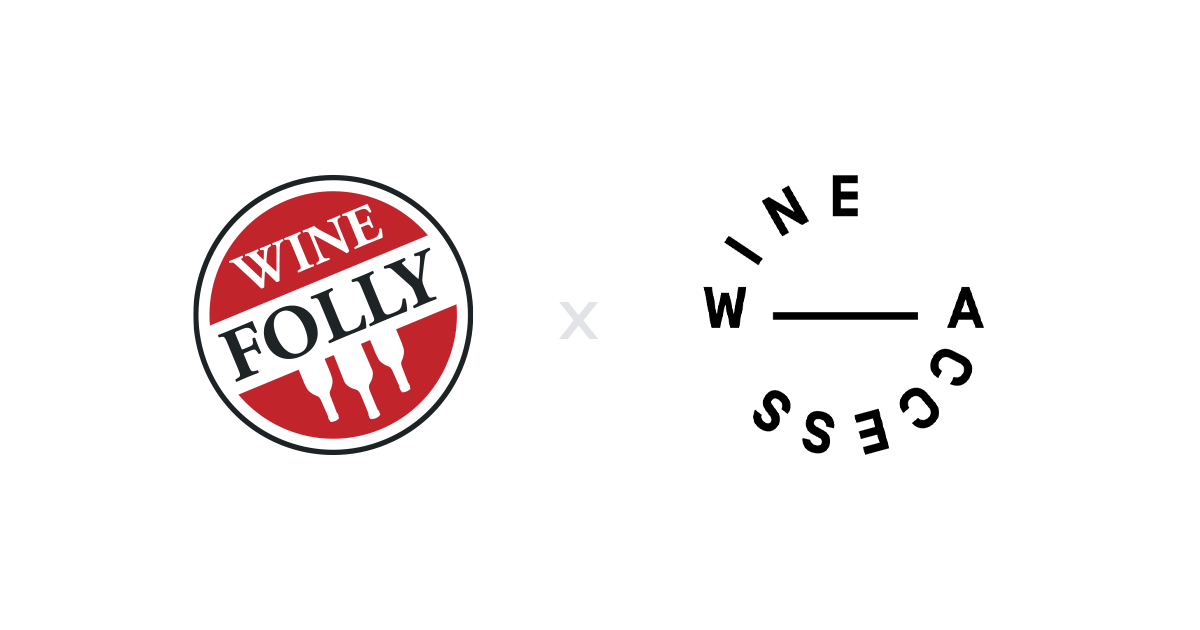 The Wine Folly Wine Club was created through a partnership with Wine Folly and Wine Access. Your club purchases will be managed on wineaccess.com – If you have any questions about your shipment and account contact their customer service at help@wineaccess.com