Pinot Noir is the world's most popular light-bodied red wine. It's loved for its red fruit, flower, and spice aromas that are accentuated by a long, smooth finish.
Primary Flavors
Cherry

Raspberry

Mushroom

Clove

Hibiscus
Taste Profile
Dry
Medium Body
Low Tannins
Medium-high Acidity
11.5–13.5% ABV
Handling


SERVE
55–60°F / 12-15°C


GLASS TYPE
Aroma Collector

DECANT
30 Minutes

CELLAR
10+ Years
Food Pairing
A very versatile food pairing wine given it's higher high acidity and lower tannin. Pinot Noir pairs particularly well with duck, chicken, pork, and mushrooms.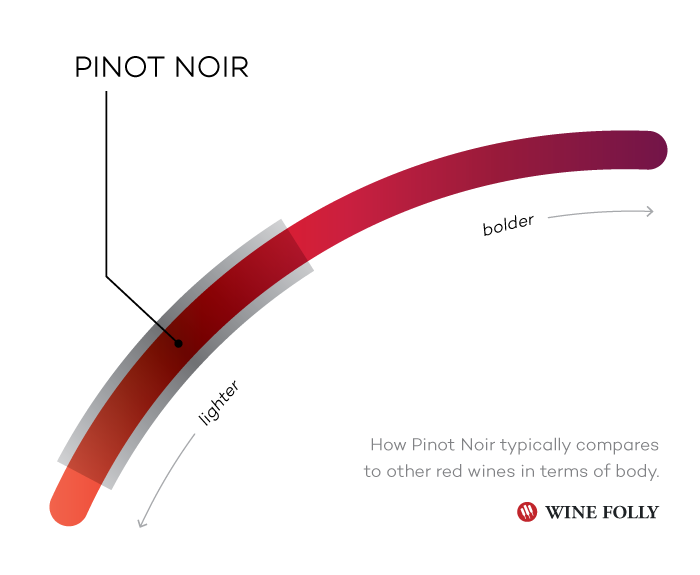 Fun Facts About Pinot Noir
---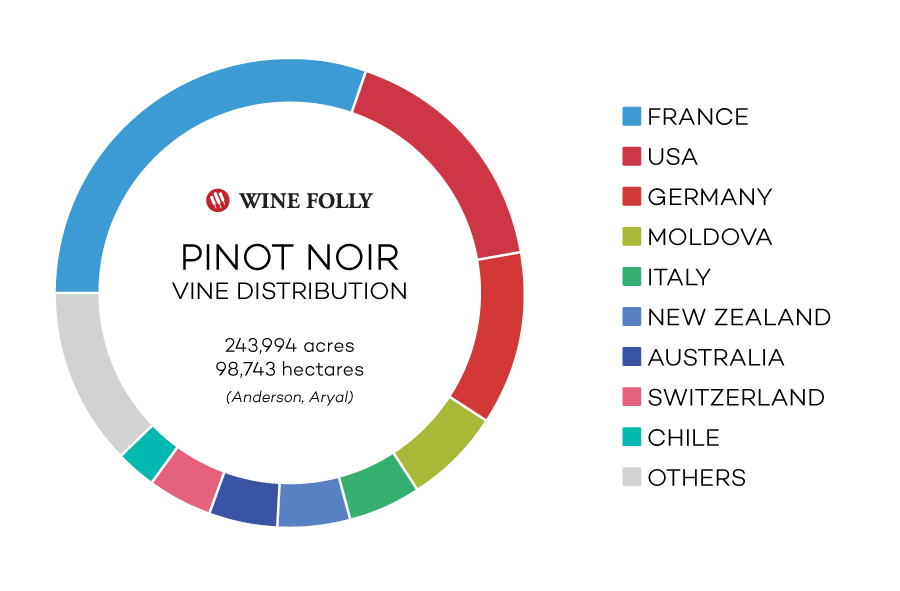 Pinot Noir vines tend to prefer more intermediate climates with long, cool growing seasons. For this reason, you'll often find Pinot Noir growing in protected valleys or near large bodies of water.

French Pinot Noir
Flavors: Cherry, Hibiscus, Rose Petal, Mushroom, Potting Soil
Pinot Noir wines are made in a few places throughout France but the most famous region – by far – is Burgundy (aka "Bourgogne.")
The world's most coveted Pinot Noir vines grow on a narrow, east-facing slope just South of Dijon. Burgundy is a very old wine region and was first tended by Cistercian monks in the Middle Ages.
When tasting French Pinot Noir, you may note its more earthy and floral style. This is part of Burgundy's terroir. In fact, many fine winemakers here choose to ferment with whole grape clusters to increase tannin in their Pinot Noir wines. This effort may result in bitterness early on, but results in wines that age 20+ years.
---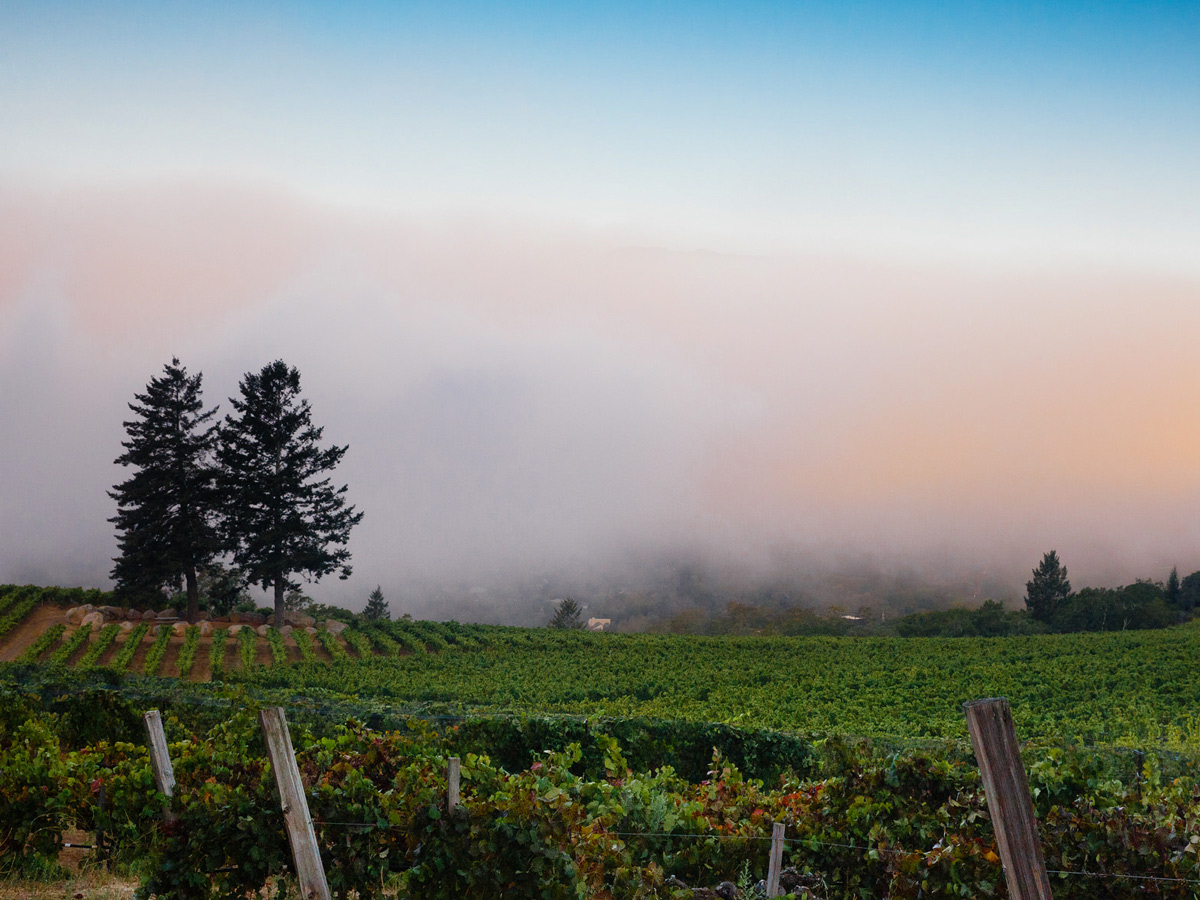 California Pinot Noir
Flavors: Cherry, Raspberry, Allspice, Darjeeling Tea, Vanilla
The United States is very diverse. That said, the lion's share of American Pinot Noir wines come from California. While California might otherwise be too warm for this grape, you'll find Pinot Noir excels in places that receive cooling breezes (and morning fog) from the Pacific Ocean. The ocean moderates the temperatures in places like Sonoma, Southern Napa Valley, and the Central Coast (including Santa Barbara.)
California Pinot Noir is typically rich, fruity, and lush in style. The ample sun and controlled temperatures make it easy for winemakers to pick at the perfect moment when ripeness is optimal. Besides brooding rich fruit flavors, many of these wines have subtle allspice undertones from aging in imported French oak barrels.