Arneis, once nicknamed "White Barolo", is the comeback kid of Piemonte – it was on the verge of extinction in the 1970's but, thanks to a handful of dedicated wineries, it has made an impressive recovery.
Also known as: Bianchetta, Nebbiolo Bianco
Primary Flavors
Peach

Yellow Apple

Honey

Raw Almond

Nutmeg
Taste Profile
On the nose,Arneis is an aromatic wine, brimming with the fragrances of pear, apricot, white flowers, chamomile, and almond.
On the palate Arneis is normally medium bodied, displaying a rounded and somewhat waxy mouthfeel. If you like Pinot Gris you'll find Arneis intriguing as well. Arneis' acidity is moderate, unlike many other white Italian grape varieties. And even though its aromatic bouquet might suggest a sweeter profile, Arneis is traditionally crafted as a dry wine.
Bone-Dry
Medium Body
No Tannins
Medium-Low Acidity
11.5–13.5% ABV
How to Serve Arneis Wine
Serve Arneis slightly chilled in a white wine glass. There's no need for decanting as its aromatic profile is naturally expressive. A white wine glass, with its narrower opening, will channel the abundance of captivating scents straight to your senses.
Most Arneis is best consumed within a few years of buying, as the aromatic quality of the wine is what makes it most interesting, and this can fade with time.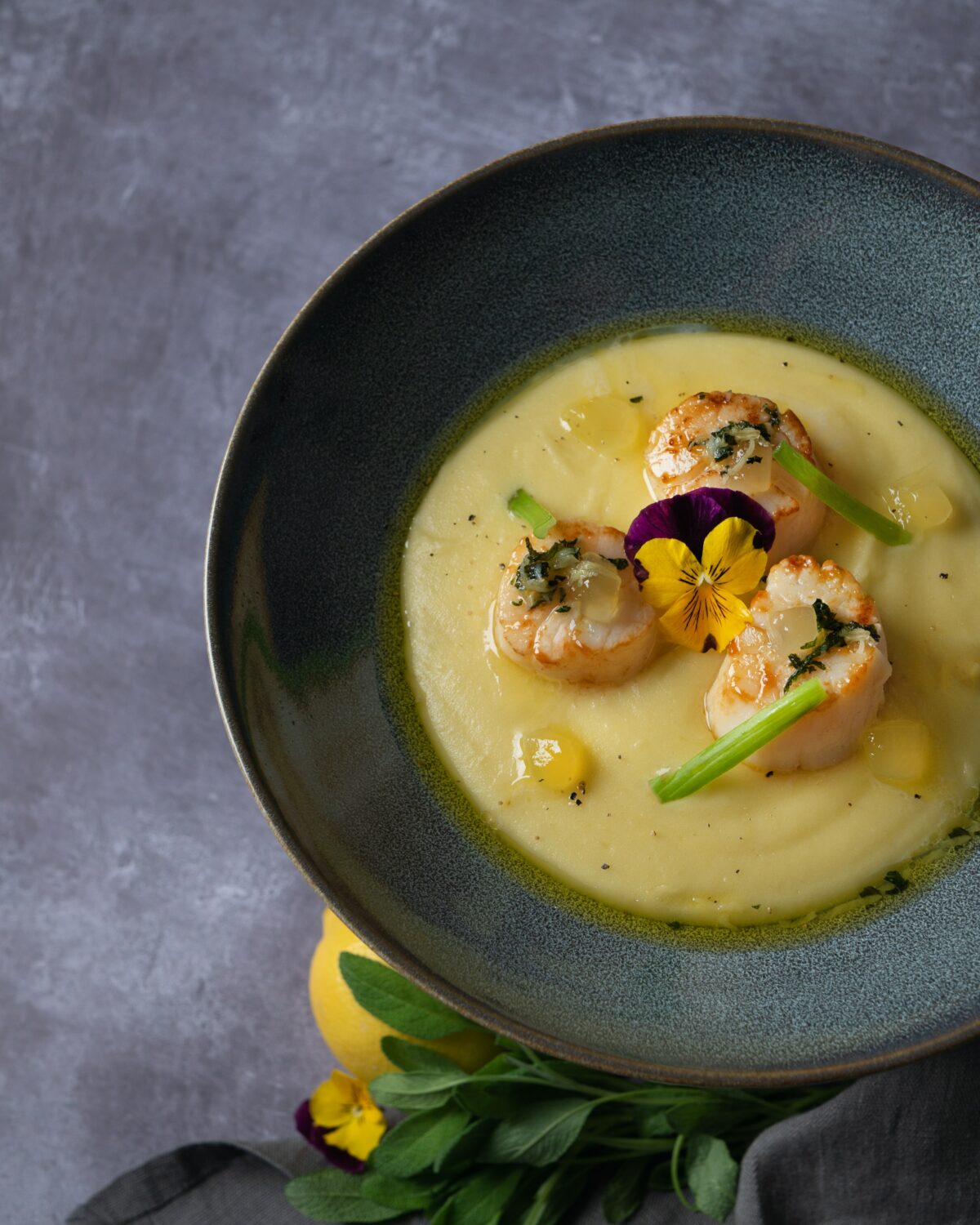 SERVE

45–55°F / 7-12°C




GLASS TYPE

White


DECANT

No


CELLAR

0-3 Years
Arneis Food Pairing
Arneis pairs beautifully with light proteins and dishes that incorporate elements like roasted fruits, nuts, citrus, or fragrant herbs like sage or thyme, which compliment its aromatic character.
Consider seared scallops with a citrus-infused butter sauce, garnished with toasted almonds. The citrus and almond in the meal will uplift the fruity and nutty notes within the wine.
Alternatively, try roasted chicken with a pear and thyme stuffing, served alongside a creamy risotto. The herbal and fruity components of the dish will enhance the fruit-forward and rounded characteristics of the Arneis.

5 Fun Facts About Arneis
Arneis is native to the Piedmont region of Northwestern Italy, specifically in the Roero hills.
The majority of the world's Arneis is grown in Italy, although it has started to gain popularity in other wine regions like California and Australia.
The name 'Arneis' translates to 'little rascal' in the local Piemontese dialect, referring to the difficulties encountered when growing this particular grape variety.
Arneis was traditionally blended with Nebbiolo to soften the tannins and add some aromatic complexity to the latter. Today, it's mostly enjoyed as a single varietal wine.
Despite being nearly extinct in the 1970s, Arneis has made a remarkable comeback.

Where it Grows
There are less than 3000 acres of Arneis in the world, making it one of the world's rarer grapes. It's really only found in Italy, though some are experimenting with plantings in New Zealand and Australia. In Italy it is mostly found in Piemonte, specifically in Roero.
Italy: 2,718 acres (1,108 hectares)
Australia: 91 acres (37 hectares)
New Zealand: 82 acres (33 hectares)
Total Vineyard Area – 2,913 acres (1,179 hectares) (data from 2016)

Piemonte, Italy
What to expect: In Piemonte, expect flavors spanning from crisp pear and apple in cooler microclimates to richer expressions of apricot, almond, and white flowers in the warmer areas. Aging in oak may introduce subtle vanilla hints, whilst the grape's inherent richness provides a slightly waxy and rounded mouthfeel.
Roero DOCG: Located north of Barolo and south of Turin, Roero is famed for crafting distinctive, aromatic Arneis with a characteristic mineral undertone, owed to its sandy soils. The region's climate and minimal oak influence bring forth bright and fresh notes of citrus, pear, and white peach. Hints of chamomile and almond are also not uncommon, adding to the complexity and charm of Roero Arneis.

In-Depth Knowledge
Take a deep dive into better understanding Arneis.
Back from the Brink
Arneis is an ancient white grape variety native to Piemonte, Italy, with references dating back to the 15th century. Despite its rich history, Arneis faced the brink of extinction in the 1960s and 70s, relegated to the sidelines as Piedmont's red wines, like Barolo and Barbaresco, took center stage.
Being difficult to grow and its tendency to easily oxidize if not made in a temperature controlled manner, many grape growers abandoned it.
Its savior came in the form of visionary winemakers like Alfredo Currado of Vietti and Bruno Giacosa. Recognizing the unique qualities of Arneis, they took the risk and invested in reviving the grape, introducing it as a standalone varietal. This marked a significant shift in its fate, leading to a renaissance of Arneis in the Roero region.