Discover the wines of Conegliano Valdobbiadene
The Conegliano Valdobbiadene Wine Region Guide offers a comprehensive exploration of the region, featuring over hundreds of wineries making Prosecco Superiore.
Conegliano Valdobbiadene is the heartland of Prosecco. The small, 30 x 25 km wide jewel is Italy's crown of sparkling wine. If you're looking for an intense-yet-refined aromatic bubbly, you've come to the right place.
Dive into everything about Prosecco Superiore. The guide integrates dynamic data from Conegliano Valdobbiadene's wineries with useful, expert-made information to help you find what you like.
Fun facts about Valdobbiadene
The hills of Valdobbiadene are a UNESCO World Heritage Site.
It's a 40-minute drive from Venice.
People have been growing grapes here for over 3000 years.
100% of the wine made in this DOCG is white.
93% of the wine made here is sparkling.
Glera is the most planted grape and was called "Prosecco" until 2009.
The area under vine is 21,500 acres (8,172 ha).
There are over 1600 grape growers in the region.
Over 7,000 people work in the Prosecco Superiore wine industry.
Explore Prosecco in a brand new way. Explore the Conegliano Valdobbiadene Wine Region Guide from Wine Folly.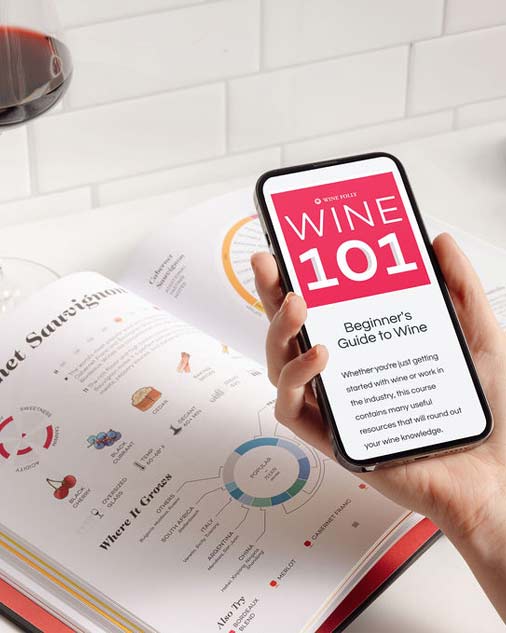 Buy the book, get a course.
Get the Wine 101 Course @ 75% OFF with the purchase of Wine Folly: Magnum Edition.
Shop Now