Marlborough may be known for searing Sauvignon Blanc, but the region is emerging as a world class Pinot Noir producer.
Learn more about New Zealand's rising star.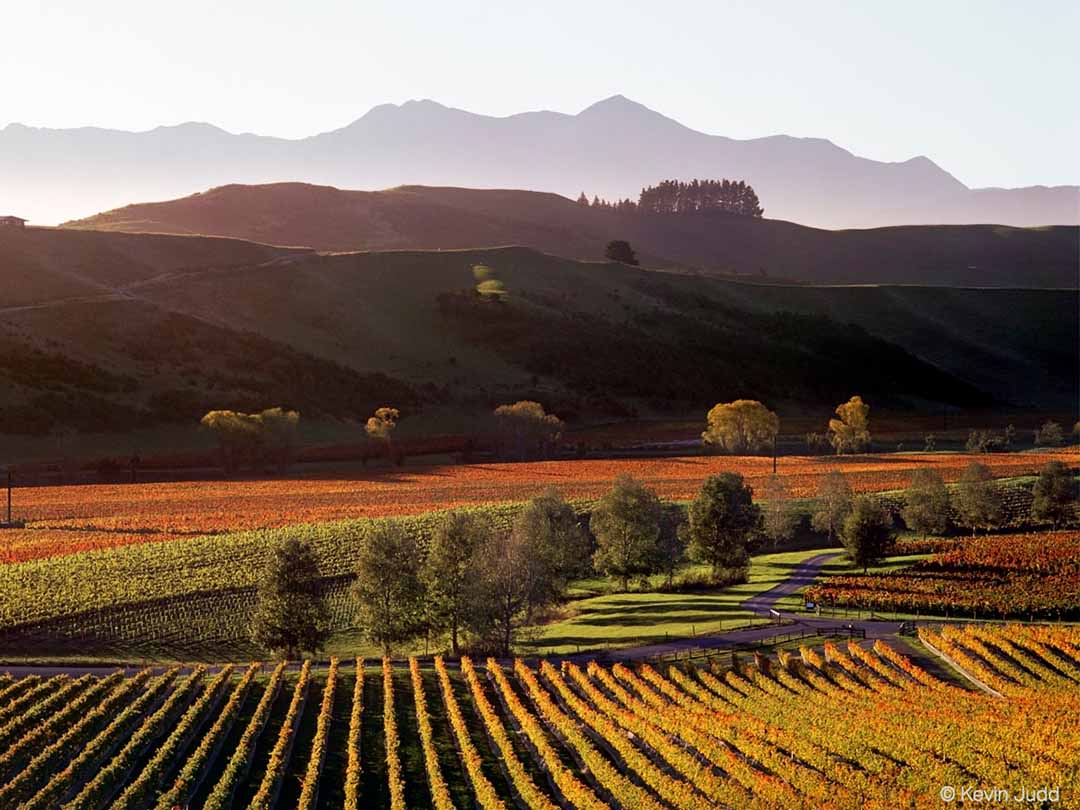 Marlborough Pinot Noir
Marlborough turns out vibrantly textured, intensely aromatic wines. With its explosive tropical fruit, green herbaceousness, and racy acidity, Sauvignon Blanc is the region's (and NZ's) signature wine, but other varietals flourish in this vinous paradise.
A potent Pinot culture has established itself in Marlborough and is a growing force on the New Zealand scene. Marlborough Pinot Noir showcases the region's pristine fruit, with additional layers of minerality and exotic spices.
Lush, fleshy Pinots with spicy depth drawn from the clay-soiled Southern Valleys, while vibrant, savory-herbal styles spring from the river gravels of Awatere.
Across this diverse winescape, polished tannins and maritime acidity structure Pinots of power and elegance.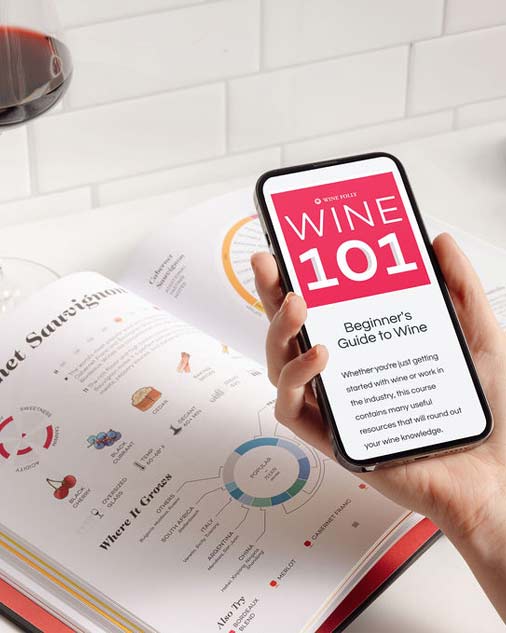 Buy the book, get a course.
Get the Wine 101 Course @ 75% OFF with the purchase of Wine Folly: Magnum Edition.
Shop Now
Good examples of Marlborough Pinot typically display bright red fruits like maraschino or morello cherry, and boysenberry accented by perfumed rose petal, lavender, and violet notes.
Lifted bouquets are brought down to earth by brambly, smoky, and truffle undertones, and a layer of stony minerality. Seductive spices like anise, clove, sasparilla, and liquorice tend to appear, along with sweet tobacco, fresh ground coffee, and dark chocolate.
These multi-layered, ethereal concoctions display classic cool-climate vibrancy and abundant ripe acidity that drives a long, clean finish. Like all top-notch New Zealand Pinot Noir, these wines are deeply concentrated without being big or heavy. They clearly reflect Marlborough's terroir.
---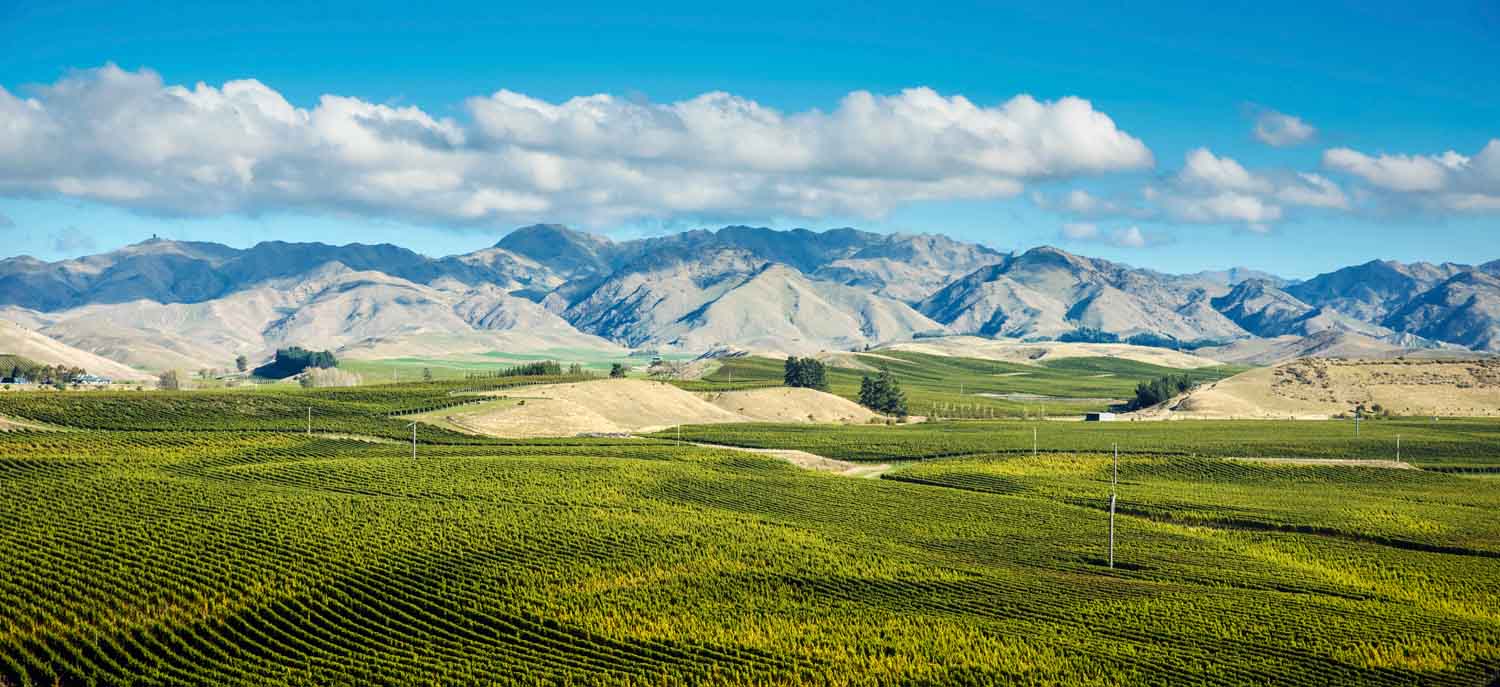 Marlborough Terroir
Marlborough's well endowed from a grape-growing perspective. At 41.3 latitude, it's the antipodean equivalent of central France, only with a deep oceanic influence.
In terms of Heat Degree Days (HDD) and rainfall, the region's almost identical to Sancerre and Burgundy, so it's little wonder Sauvignon Blanc, Chardonnay, and Pinot Noir all thrive here!
New Zealand is a windswept archipelago that receives frequent batterings from the Roaring Forties. On the edge of this weather world, Marlborough's geographic positioning is key.
The Southern Alps and the Richmond Ranges block rain that blows in from the Tasman Sea, while the Wither Hills buffer against southerly blasts direct from Antarctica. The temperate amphitheatre keeps clouds at bay and the sun shining over Marlborough.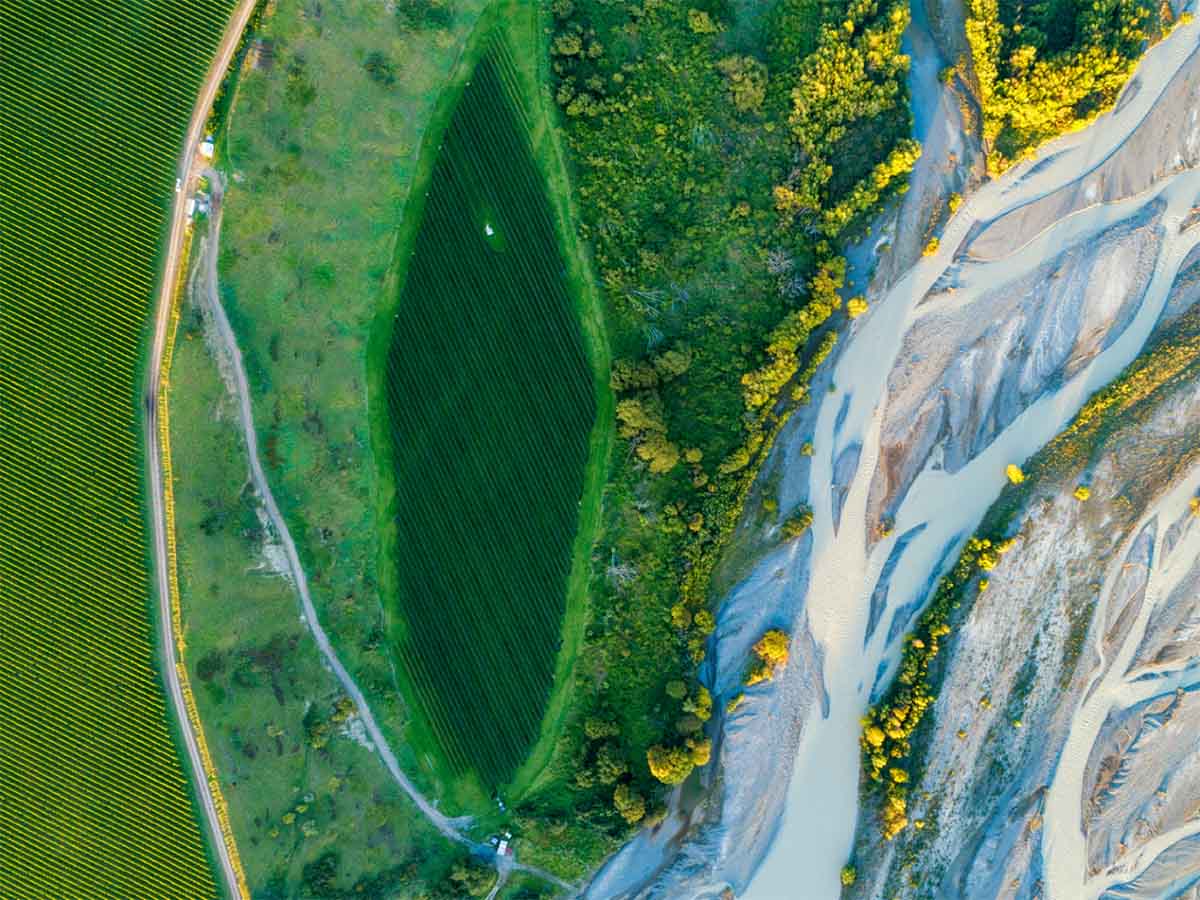 Warm days allow grapes to ripen and concentrate, while cool nights seal in the flavours and preserve naturally high acidity.
These yin-yang conditions contribute to a long, leisurely growing season without the high sugar levels that translate to overripe, over-alcoholic wines. Epitomising cool-climate winegrowing, Marlborough yields wines of intensity and finesse.
The varied environment allows Marlborough vignerons to produce a wide range of wine styles and varietals, including that most site-expressive of grapes: Pinot Noir.
With its renowned ability to express terroir, more than any other New Zealand wine, Pinot has also been the catalyst for important conversations around turangawaewae (sense of place) and kaitiakitanga (guardianship of the land).
---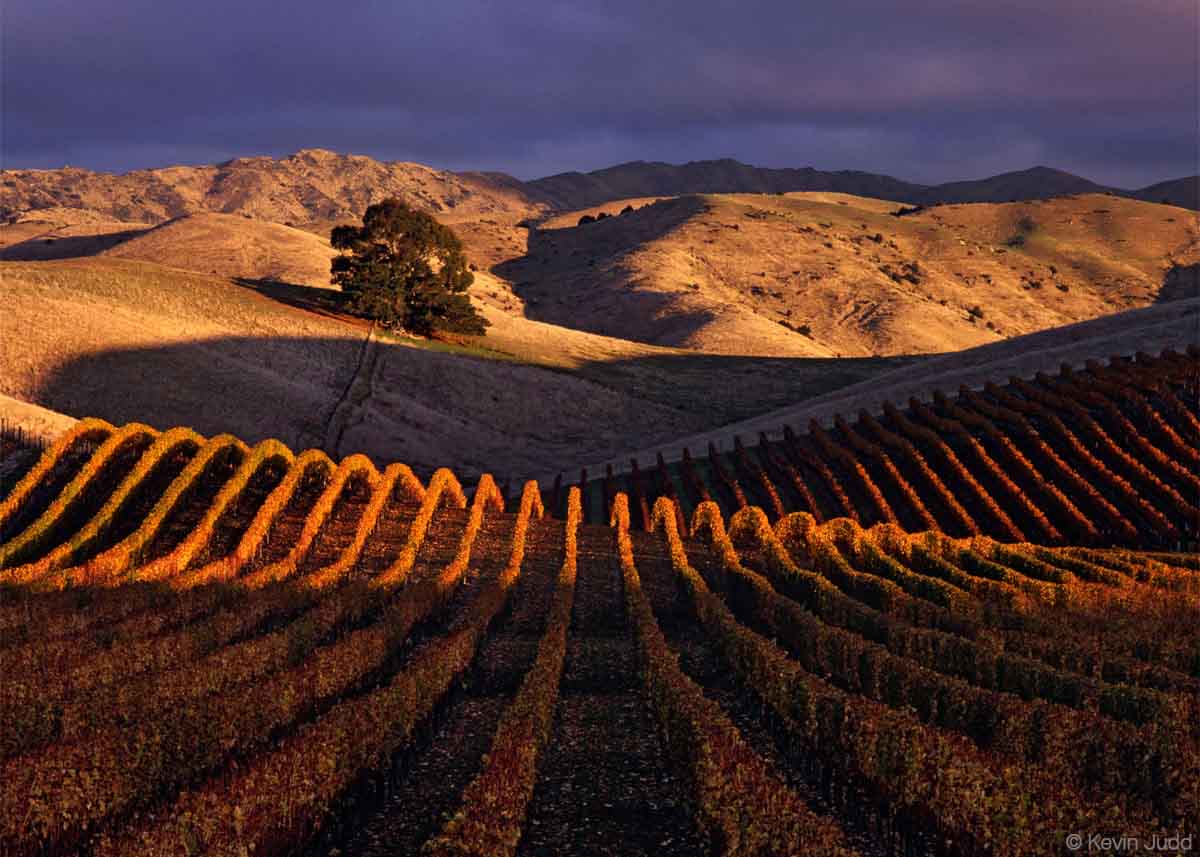 Marlborough Sub-Regions
Marlborough has three key subregions, each offering specific expressions of Pinot Noir:
Wairau Valley: Light, bright, aromatic Pinot cultivated on old, gravelly, riverbed soils.
Southern Valleys: Fleshy, round and spicy Pinot thanks to heavy clay soils, hillside vineyards and low rainfall.
Awatere Valley: Lean, vibrant, perfumed Pinots grown on alluvial gravels in a slightly cooler, windier climate.
Each valley has distinct soils and climate characters, though diversity and microclimate exist within (i.e. sub-sub regions and special plots, like the climats of Burgundy). Remember, a terroir can span a region or be as specific as a small part of an estate.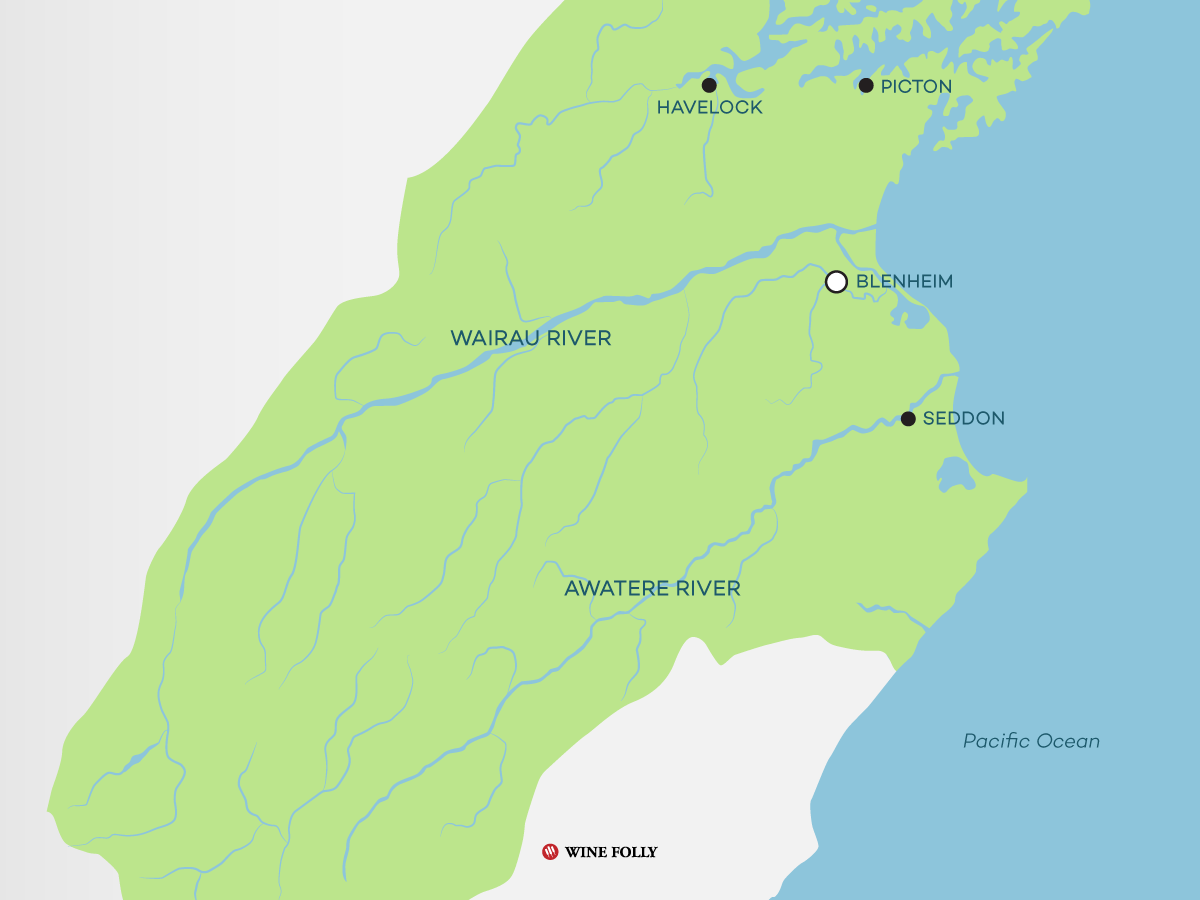 Clos Henri, for instance, which lies at the crossroad of the Wairau and Southern Valleys, contains three distinct soil types in a relatively small area (broadbridge clay, wither clay, greywacke river stone).
The diverse dirt is a product of ancient geological movements and a seismic fault line running straight through the property. In both their Sauvignon Blancs and Pinots, you can literally take ten steps and taste a marked difference – a true testament of terroir.
Even more specific, Deep Down Wines produces an exquisite organic Pinot from 33-year-old vines at the mouth of the Brancott Valley.
The soil here is heavy silt and loess over gravels. According to proprietor Peter Lorimer, this site was chosen because they were looking for lifted aromatics and fine texture; a sweet spot between the robust structure clay imparts and the thinness of gravel grown Pinot.
Moreover, the 10/5 clone they use offers natural preservative qualities within the tannins and acidity, allowing them to forego the use of sulphur.
---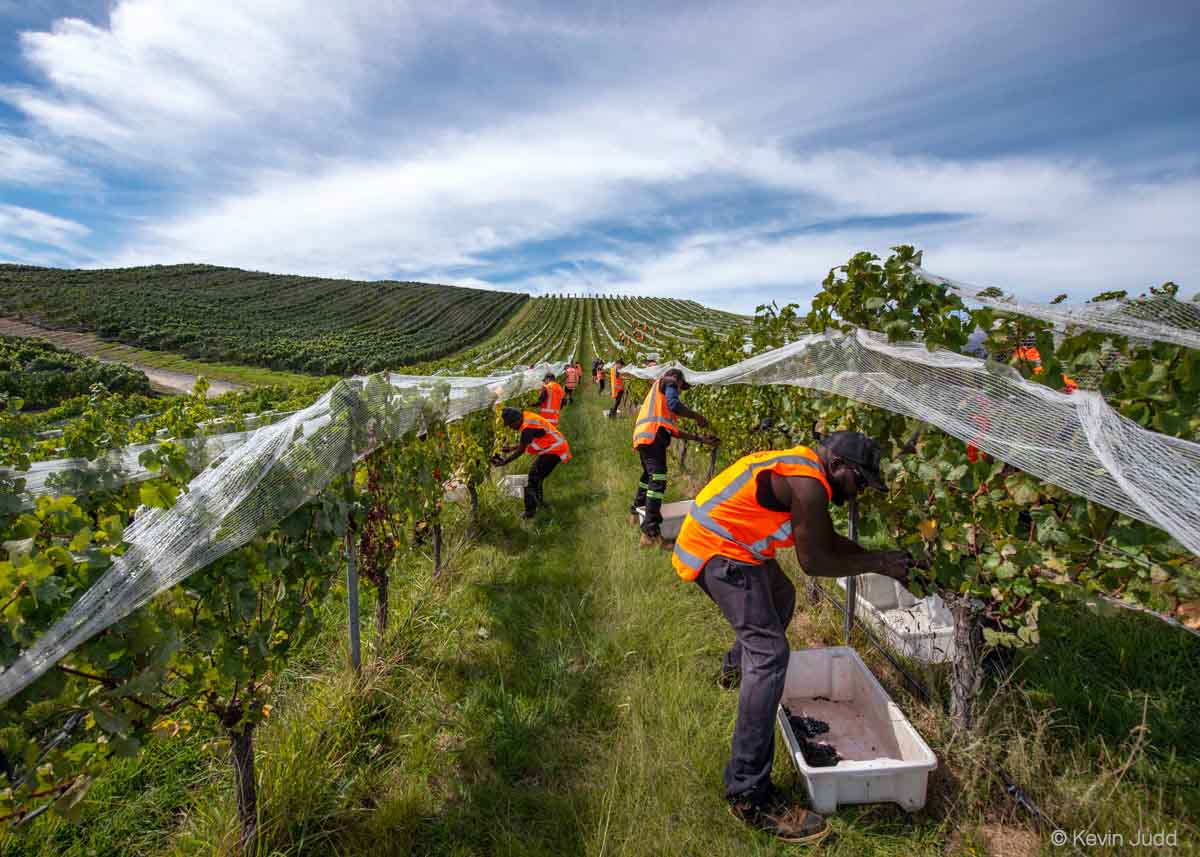 Marlborough's Coming of Age
Pinot Noir is New Zealand's second most planted varietal after Sauvignon Blanc and Marlborough has the largest plantings of both. For a long time, however, Pinot was a secondary consideration to the easier to grow and hugely popular Sav Blanc.
Until the late 1990s, most of the Pinot fruit was grown on the Wairau Valley floor and used to make sparkling wine.
It was only when astute growers took to the hills and ridges of the Southern Valleys that Marlborough's Pinot potential became apparent.
There they discovered the elevation, aspect and heavier clay soils were well suited to growing quality Pinot Noir. A deeper understanding of this distinct terroir, maturing vines farmed organically and/or biodynamically and honed clones means the wines will only get better.
Already, the Pinots of the Southern Valleys are turning heads and challenging the assumption that Marlborough = Sauvignon Blanc.
Central Otago, Waipara and Martinborough are the regions generally seen as New Zealand's Pinot Noir strongholds.
But given Marlborough's located smack between them, could mother nature really have overlooked this slice in Pinot paradise? The terroir was there all along; it just took some digging.
---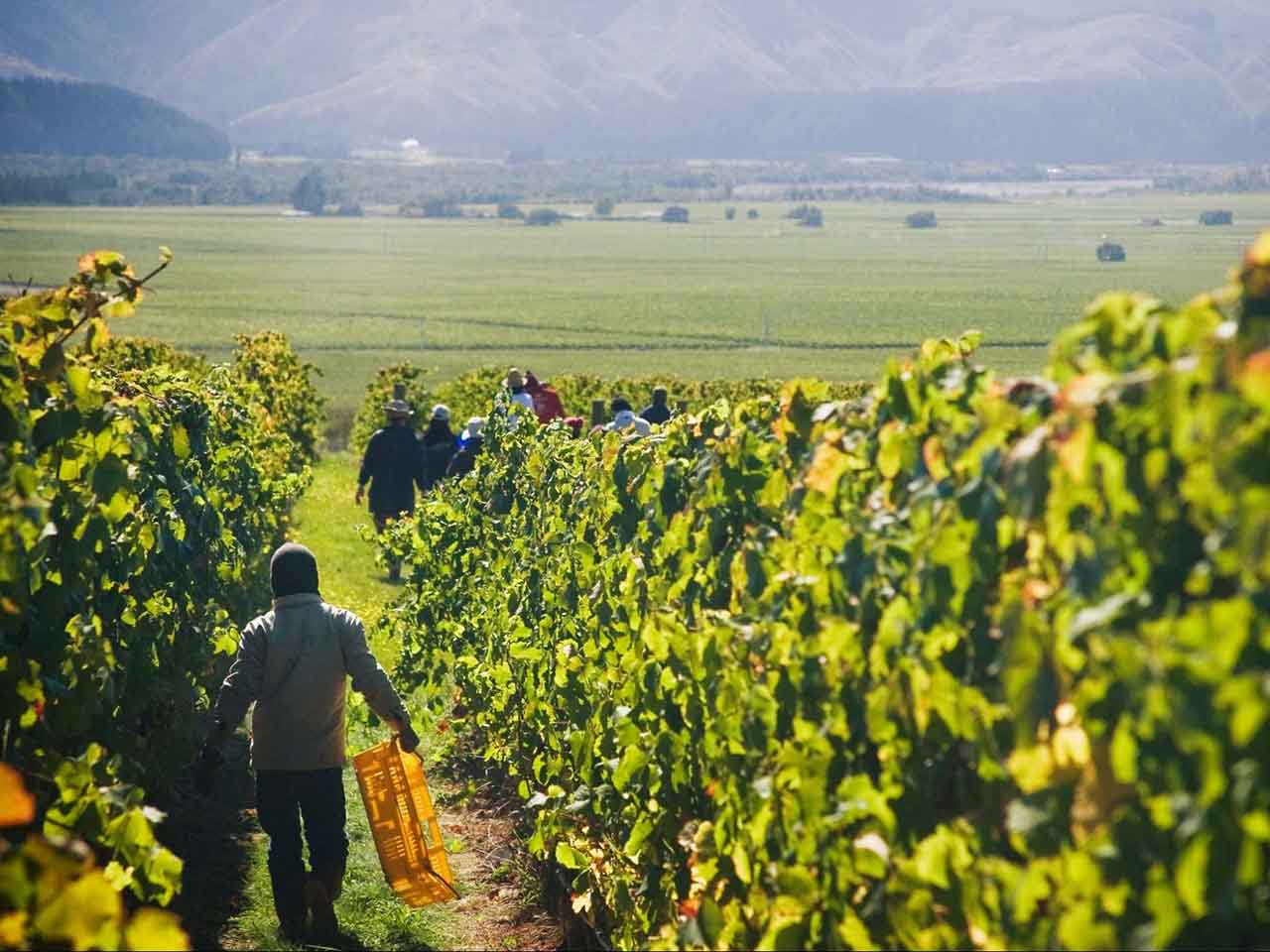 Final Thoughts
The world of wine opens the mind and can pull back the curtain on wine regions that seem to have only one offering.
Marlborough may be famous for Sauvignon Blanc, but a culture of dedicated, inquisitive winegrowers are delivering grand cru Pinot Noir that stands shoulder to shoulder with the world's best.
In the spirit of collaboration and contamination, strong bonds have formed with international Pinot communities, especially Burgundy and Oregon. New Zealand is the southern tip of the great Pinot Triangle, with Marlborough sharply on the rise.