Whether you work in wine or just want to refine your knowledge, online wine courses are a great way to build your foundation. Also, you get a wine education in the comfort of your own home!
---
Update: Wine Folly now offers a suite of online wine courses from the affordable Wine 101 to college-level Wine 201.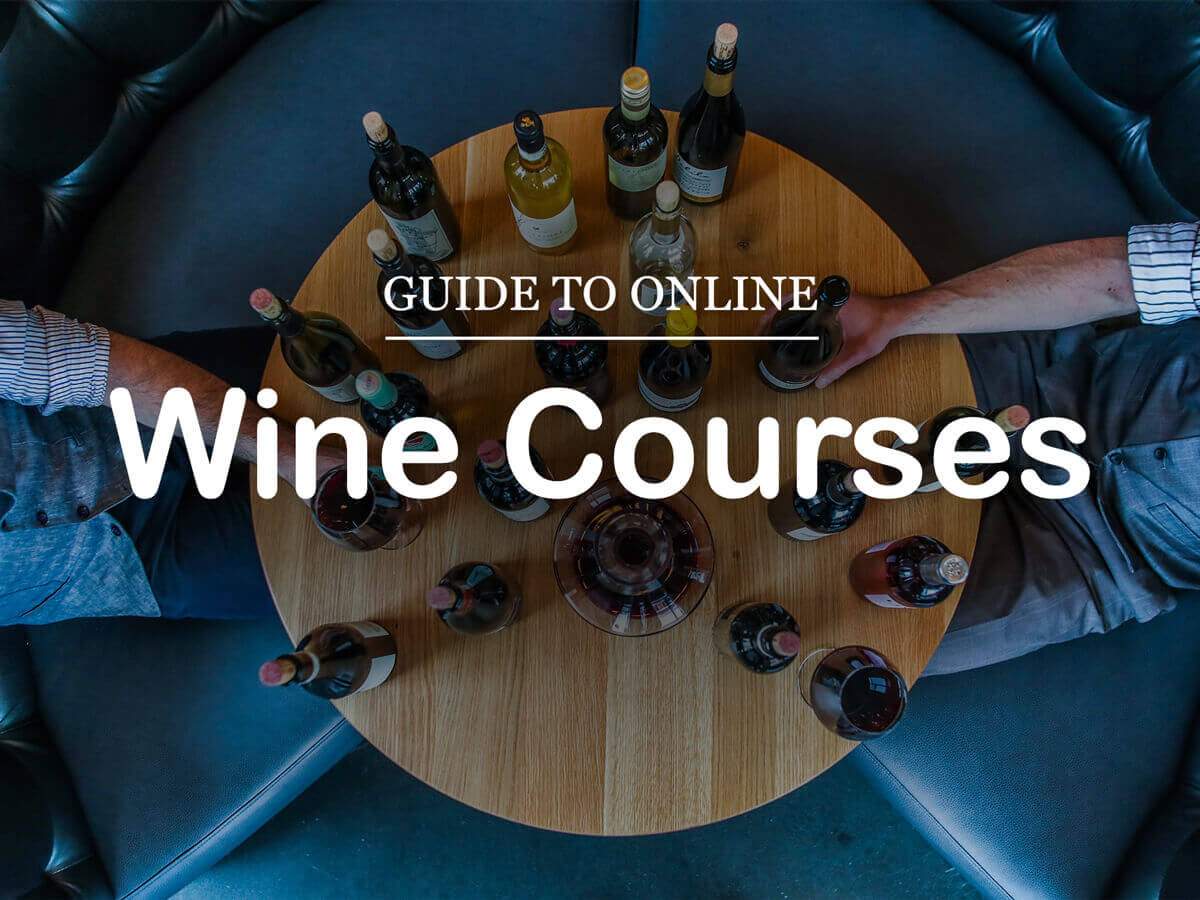 Online Wine Courses
You essentially have two main types of courses to choose from: free and paid online wine courses. Each option comes with some pros and cons to consider.
Free Courses
Pros: Free! And, what's out there is actually pretty good.
Cons: Patchwork information, very little guidance, no person-to-person interaction, and no recognized certifications.
Paid Courses
Pros: Excellent guidance, courses include more than just videos, peer-to-peer support, live seminars, and some offer recognized certificates.
Cons: Costs money, usually around $200 (and $500+ for certification courses).
---
Free Wine Learning
The quality of information in the free videos is high because of the content comes from great sources. Of course, it's very patchwork. So, to make it easy to follow along, we curated several YouTube playlists. They include both theory, service, and "taste-alongs" for palate training.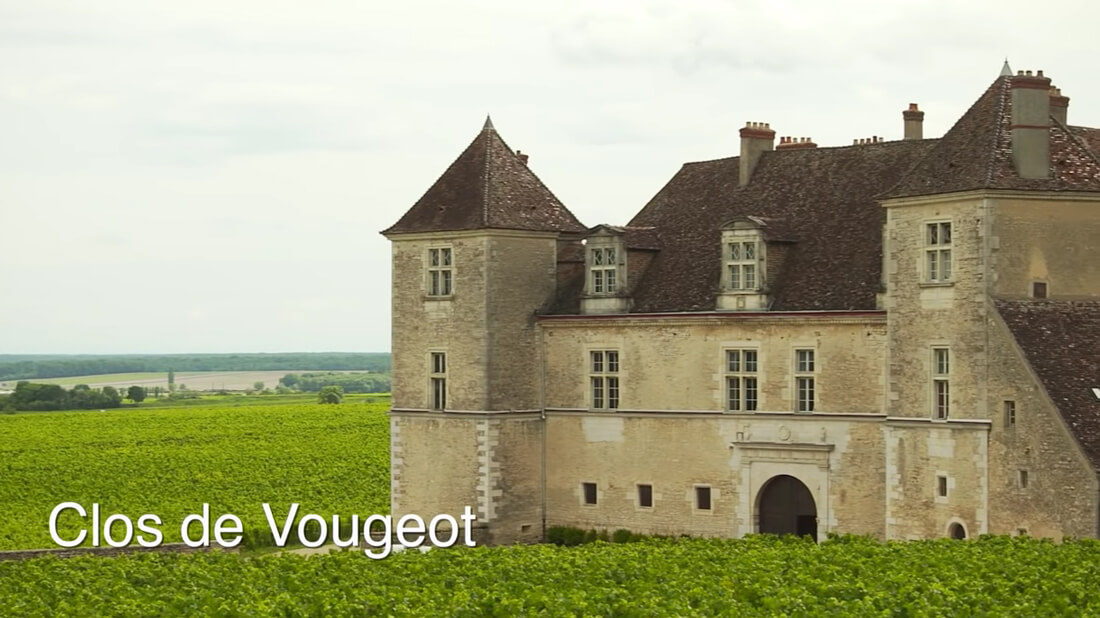 General Wine Knowledge
This scrappy, self-directed wine learning playlist features 7 hours of curated videos from quality YouTubers including Wine Folly, Guildsomm, and LCBO.
In this series, you'll learn the basics of wine and the professional tasting method, and it will also introduce you to several of the world's most popular wines and wine regions.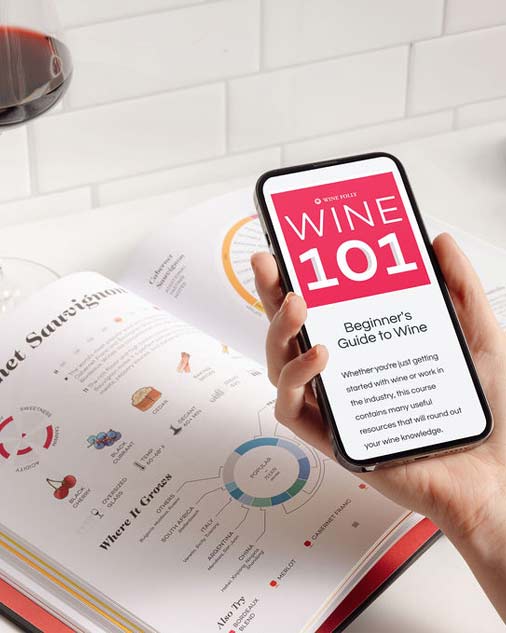 Buy the book, get a course.
Get the Wine 101 Course @ 75% OFF with the purchase of Wine Folly: Magnum Edition.
Shop Now
---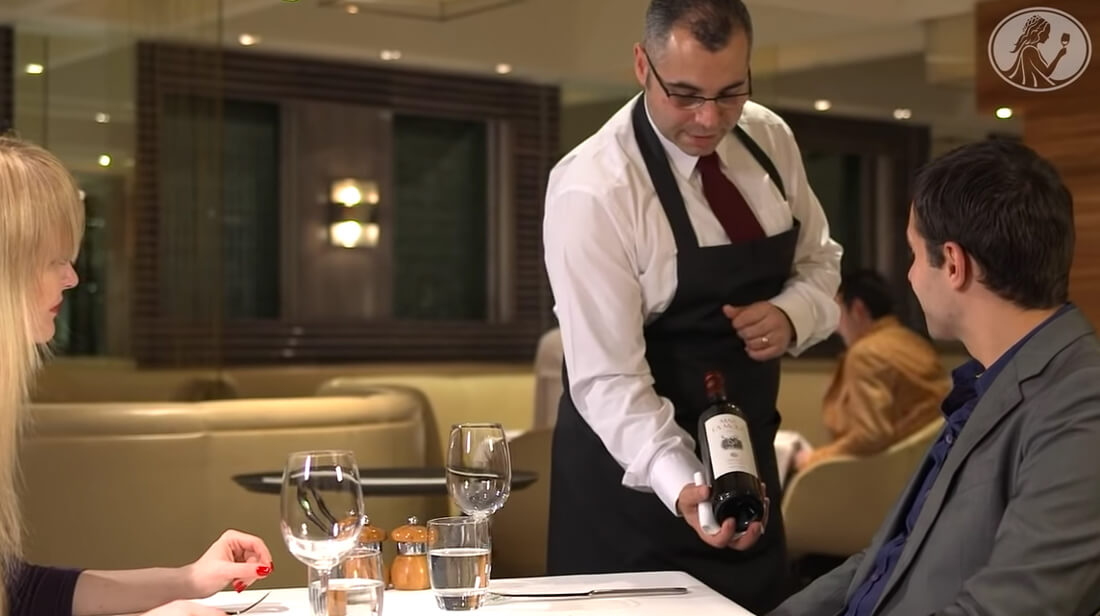 Wine Service (for Servers and Hospitality)
If you're hoping to brush up on your wine skills for a restaurant or other hospitality job, all the basics are available on this playlist. Learn how to open wine with a waiter's friend corkscrew and understand how to never let a Champagne bottle explode!
Videos from quality educators like Guildsomm, WSET (Wine and Spirit Education Trust), and Wine Folly. Also, find some extra tips on serving and pairing wine with food.
---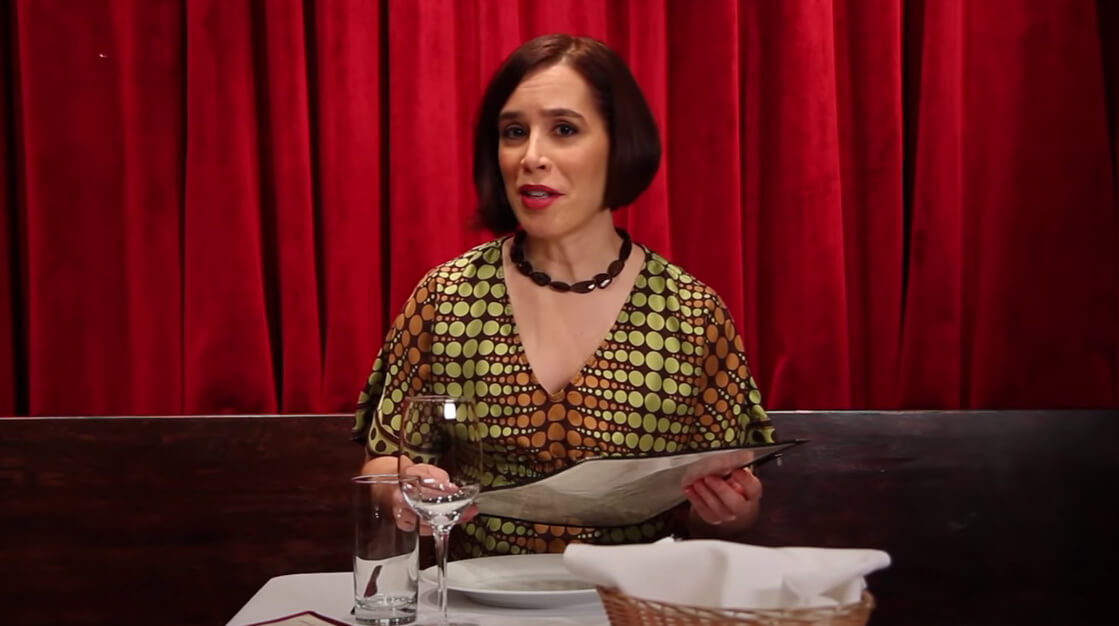 Wine Etiquette, Technique and Food Pairing
Get confident ordering wine in a restaurant and handling wine in a sophisticated setting. This wine series of videos features practical knowledge on navigating wine lists, wine labels, and pairing wine with food.
Educators include experienced wine communicators like Marnie Old, Madeline Puckette, and Andrea Robinson.
More guides
Be sure to check out the Wine 101 page or subscribe to get the Wine 101 course for 50% off!
---
Paid Online Wine Courses
Hundreds of wine educators offer online coaching, so we narrowed the list down to businesses offering consistent wine courses with the greatest amount of customer support.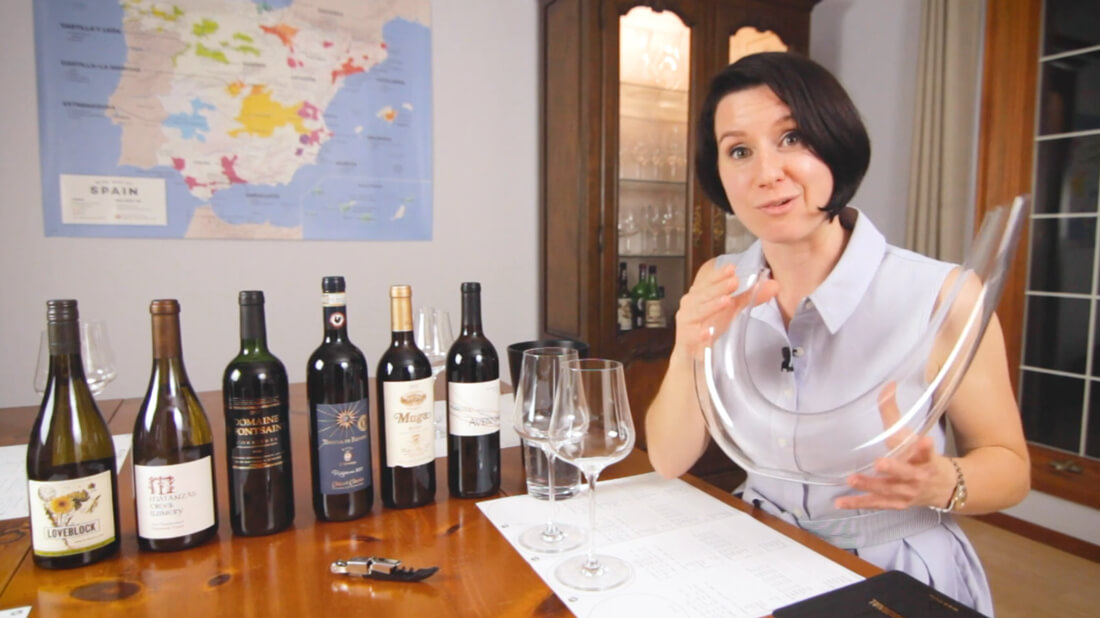 Wine Folly Courses
The award-winning team at Wine Folly now offers a suite of wine education courses. Ranging from beginner knowledge and wine tasting to college-level certification classes, you can find something for every learner.
Classes are taken online, at your own pace and the deeper-knowledge courses offer digital certificates which you can add to your LinkedIn resume.
Level: Great for beginners of all types
What's Included: Various videos, downloadable worksheets, expert help online community
Certificate: Yes.
Cost: $50–$399
---

An Understanding of Wine with Jancis Robinson
One of the most notable educators and experts in wine, Jancis Robinson has recently released a new course on the fundamentals of wine. An Understanding of Wine covers all the basics from identifying to choosing wines. Produced with BBC Maestro.
Robinson is a best-selling author, journalist, broadcaster, and producer, and has spent 45 years exploring the world of wine and providing razor-sharp materials for wine learning.
Level: Geared toward Beginners, but great for all wine enthusiasts.
What's Included: 25 separate lessons over 6.5 hours of video with downloadable course notes
Certificate: None
Cost:$90 USD
---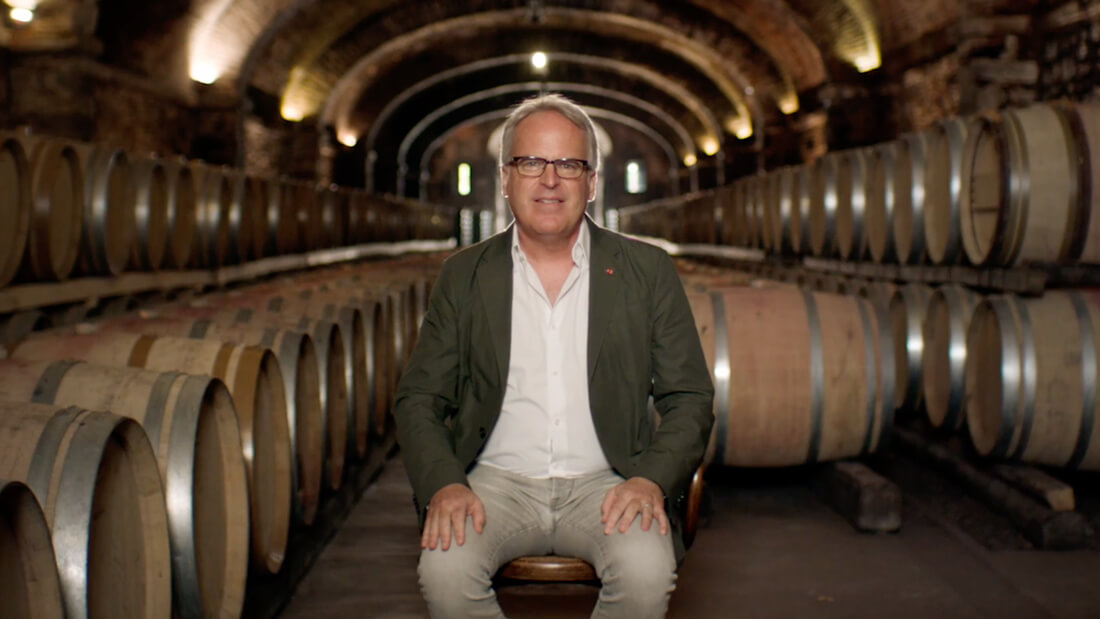 Wine Masterclass with James Suckling
World-renowned critic James Suckling breaks down how he rates wines with a 100-point system, and encourages viewers to create their own blind tastings to hone their tasting techniques. The course is well-shot and explores tasting, pairing, collecting, and principle aspects of winemaking. However, Mr. Suckling brushes over some of the finer details without explanation.
Fortunately, you get an accompanying guide with the course that fills in a lot of details, so you can reference it while watching. Also, for those wine enthusiasts who already understand the basics (how to taste, etc), it's confidence-building to see how a critic thinks.
Level: Intermediate
What's Included: 2.5 hours of on-demand video, 38-page guide, and Masterclass access
Certificate: No
Cost: $90 per month
---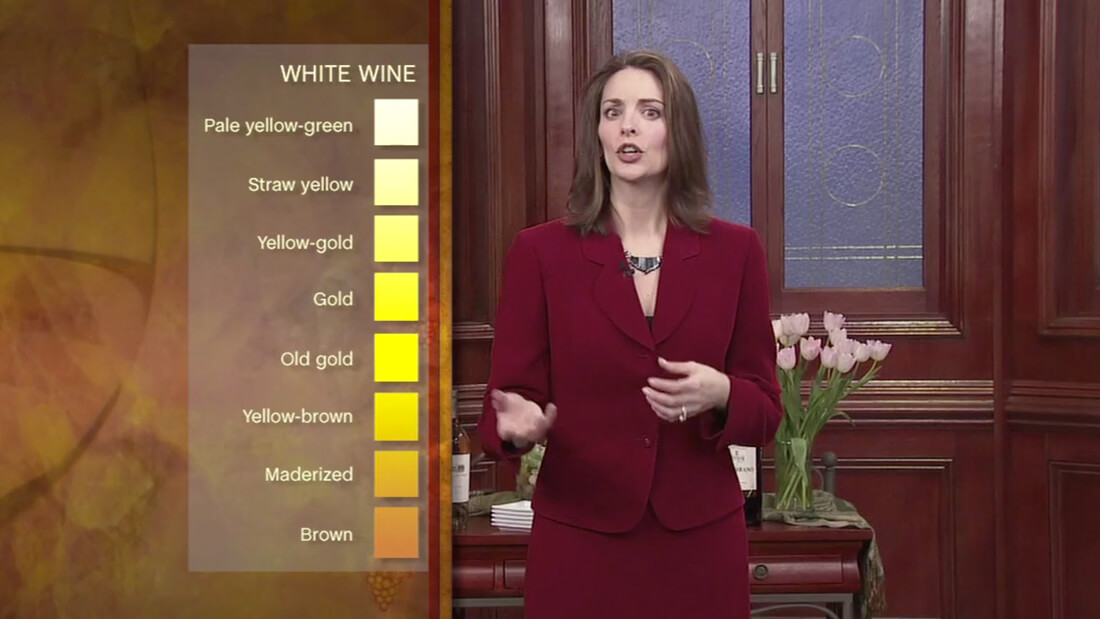 Everyday Guide to Wine with Jennifer Simonetti-Bryan
Although made in 2010, the level of detail in this course is huge. The cheerful Jennifer Simonetti-Bryan, a Master of Wine, delivers a full course that includes wine fundamentals. It also includes course videos on 14 major wine producing countries, along with their top regions.
Wines aren't included, but the course guide offers help to source them on your own. To get a real, immersive experience be prepared to spend a fair amount on course wines.
Level: Beginner, Good for groups
What's Included: 12 hours of on-demand videos, 168-page black and white course guide, wine purchase instructions
Certificate: No
Cost: $234.99
---

WSET Level 2 Certificate with Napa Valley Wine Academy
To get this certificate, expect a full 5-week certification course that also includes six 187 ml tasting portions of wine. (Wines ship to US addresses only – see site for details.) During the course you explore factors that influence wine style, key grapes, label terminology, food pairing, and an exploration of important wine regions.
What makes this course interesting is interacting with other students in online group tastings. This portion of the course is live and instructor-lead.
Level: Beginner / Intermediate, Great resumé builder for individuals
What's Included: Two live webinars, 6 hours of on-demand videos, timed feedback tests, tasting activities, teacher-student support, six 187 ml bottles of course wines, a mock exam, and one exam credit (to certify).
Certificate: WSET Level 2 Award Certificate in Wine (exam taken in person)
Cost: $699
---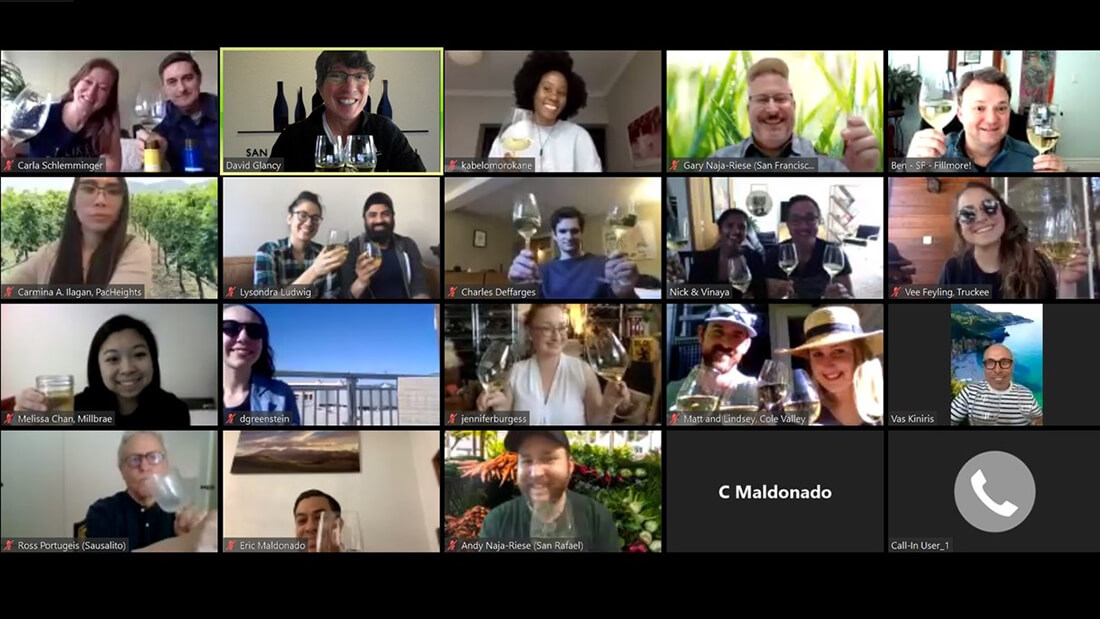 Certified Specialist of Wine Online with San Francisco Wine School
A 9-week course lead by Master Sommelier and Certified Wine Educator David Glancy. The program covers wine tasting, terminology, composition, chemistry, flaws, viticulture, enology, labels, laws, and wine regions of the world.
For an online wine course there are several layers of interaction. Glancy leads a live webinar series that includes discussion, peer interaction, and weekly tasting assignments. (You must buy your own wines.) Upon completion and passing the exam, you get the CSW (Certified Specialist of Wine) certificate and pin.
Level: Beginner / Intermediate, Great resumé builder for individuals
What's Included: 9 weeks of live webinars, year-long access to online courseware (slides, etc), tasting assignments, and examination
Certificate: Yes (taken in-person at a Pearson VUE test center)
Cost: $1195
---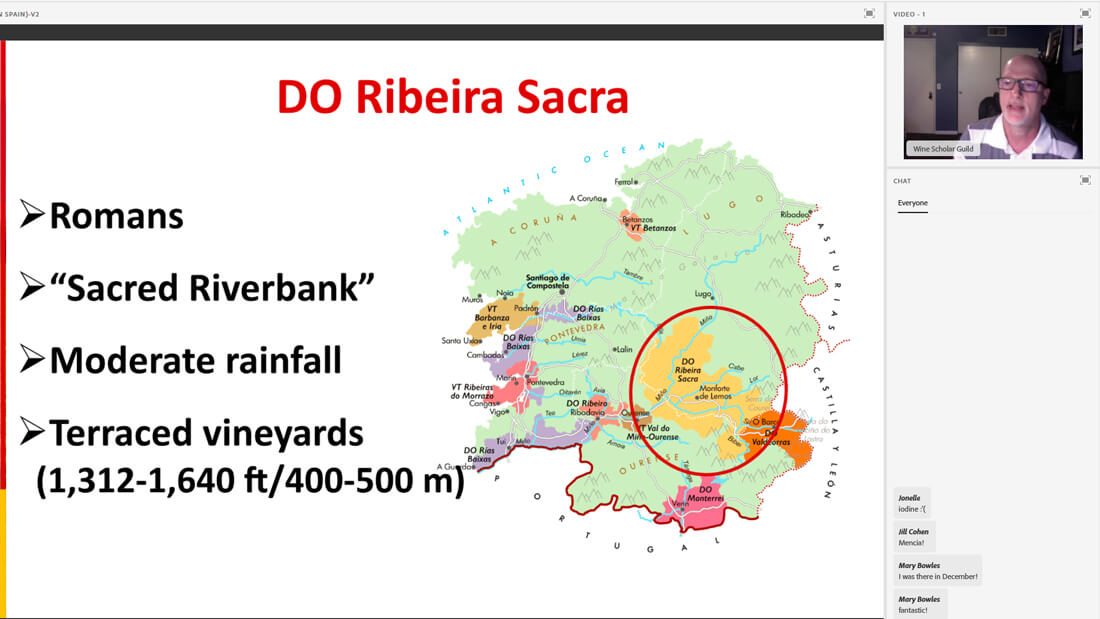 Regional Wine Scholar with Wine Scholar Guild
For those who teach wine or are serious enthusiasts of French, Italian, and Spanish wines, Wine Scholar Guild offers one of the more in-depth online programs on these three subjects. To get the most out of the program, they encourage you to buy wines from a recommended list.
Wine Scholar Guild has three certificates (French, Italian, and Spanish wine) and each module includes a study manual, quizzes, digital study modules, an exam, and instructor support. When you pass the examination you receive a certificate and pin.
Level: Advanced, Great resumé builder for professionals
What's Included: Scholar study manual, e-learning modules, 8 live webinars (only in instructor-led courses) learning objectives, instructor support, recommended wines, pronunciation, and an examination
Certificate: Yes
Cost: $595 (on-demand) or $790 (instructor led) per module
---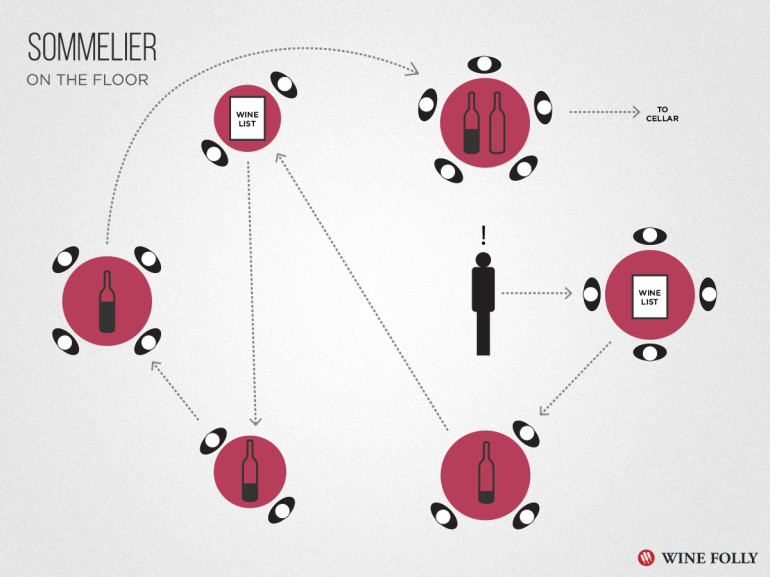 Why wait? Start your wine education
With online wine courses you don't need to be in a big city to learn about wine from an expert. However, independent learning presents new challenges, such as finding and purchasing wines.
Also, it's important to mention that research suggests peer-to-peer interaction greatly improves your ability to retain knowledge. So here's an idea to augment your online wine education:
Start a tasting group
When peers work together, it creates an environment where groups help teach each other.
Try a tasting course above that fits your needs and get a group of 3–5 friends together. Each person helps share the load with wine purchases and the group leader hosts the tasting (or the person with the biggest table and most glassware!).